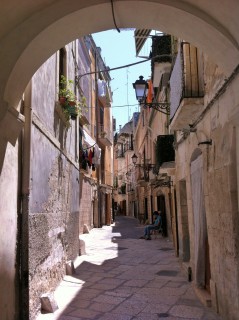 Narrow streets with open doors peering into people's homes, curtains waving in the mid-day breeze,  sounds of metal silverware on ceramic plates, laughing children running around, bed linen and clothes hanging to dry above the streets; women making pasta on tables in the street, sounds of motorbikes and people talking… this is my memory of the streets of Bari's old town on a mid-summer day. I took it all in as a moment suspended in time, more real and alive that most of my regular days. I was told that this is the real life of the people in Bari, the best to be experienced in the old town, as people here are the majority, more in the middle class now but poor in the past. I enjoyed the full reality of it, feeling like an invisible stranger that just for a few minutes invaded their life and privacy.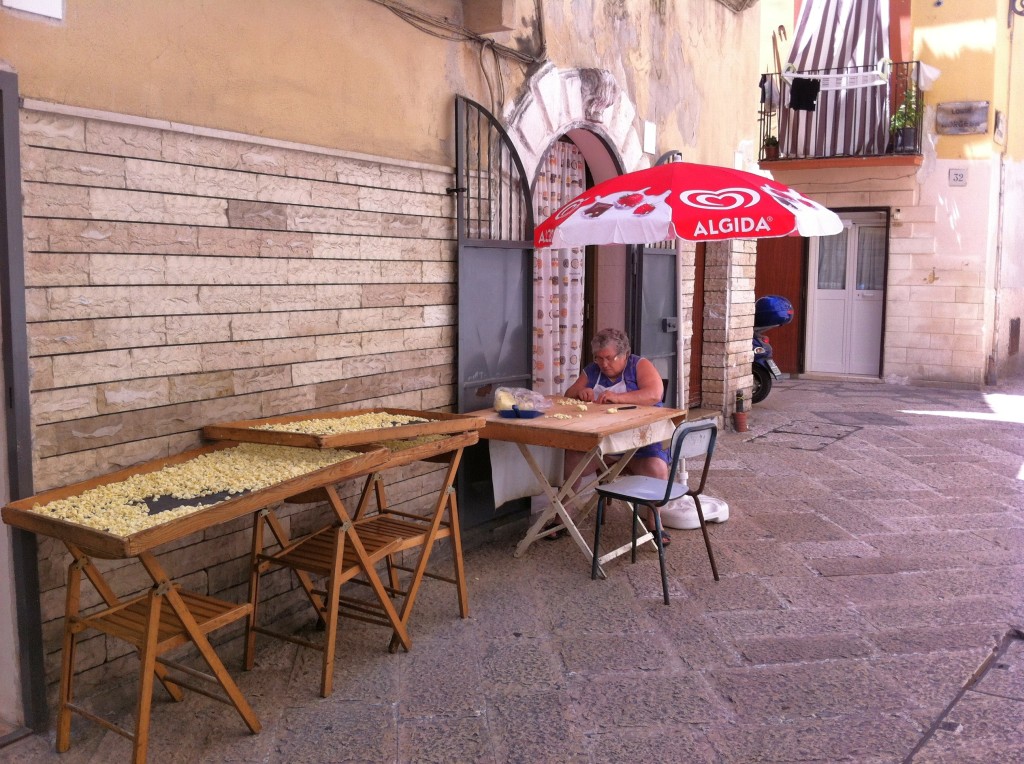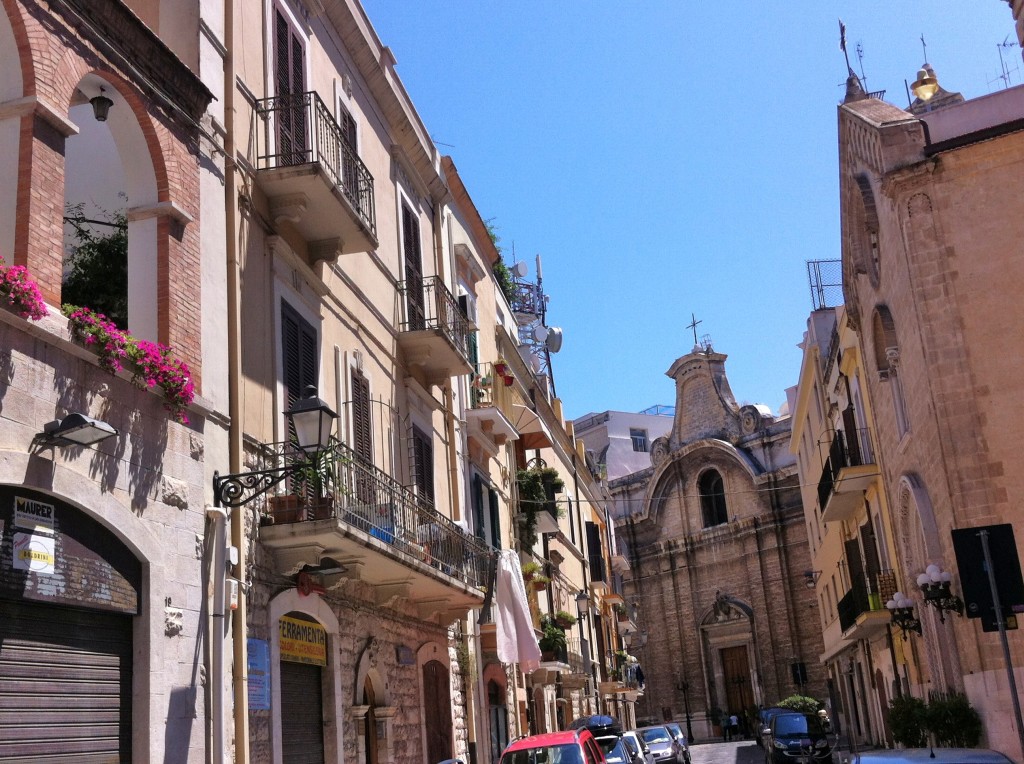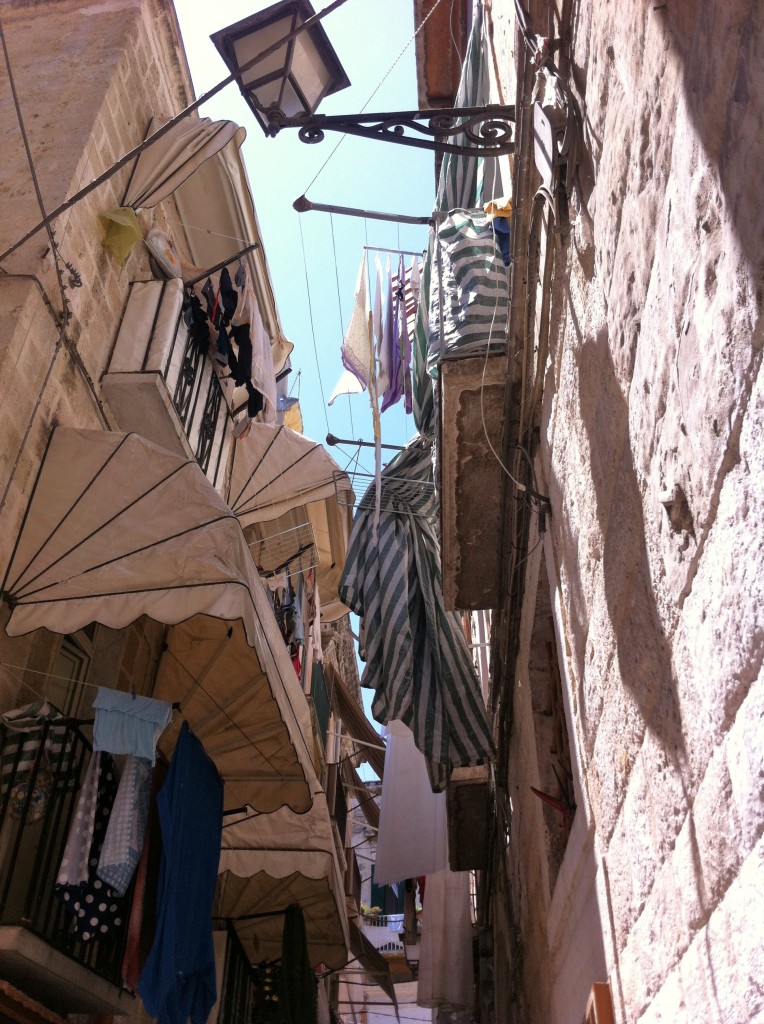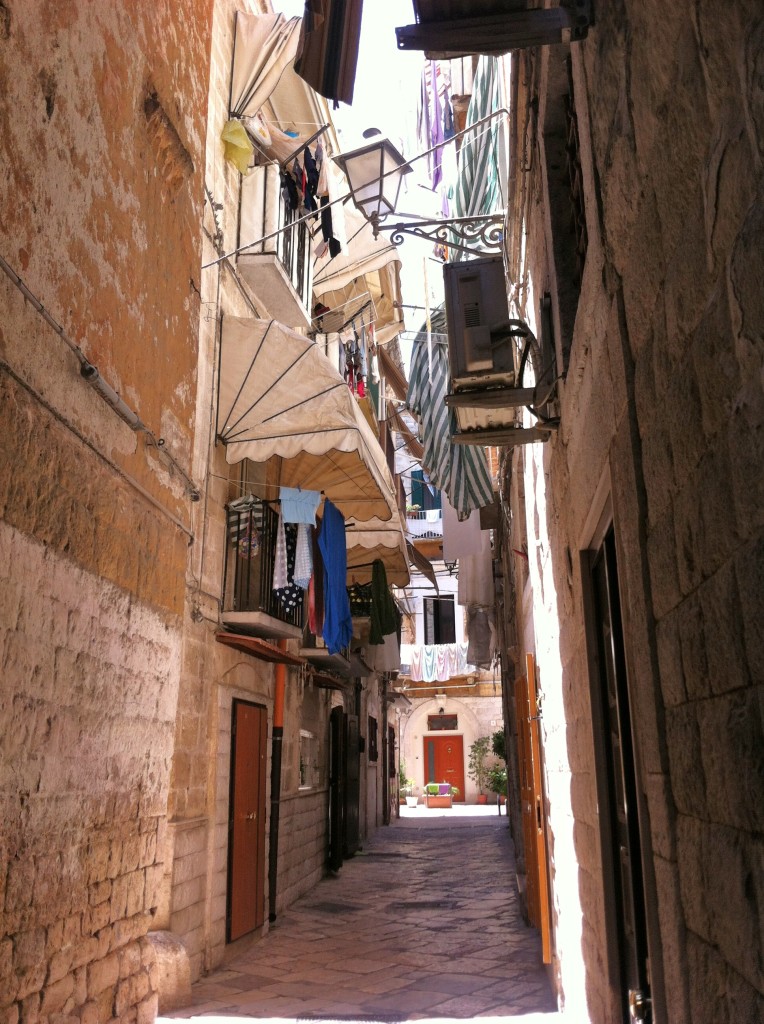 Near the old city's entrance I indulged in a big fresh 2 Euro focaccia. It came out of the oven just a minute before, a tasty and typical food of the region. The place was recommended to me and I pass it on, as it is an inexpensive choice and a real Bari experience. Called Panificio Santa Rita the small, hot bakery has been open since 1968. It's schedule is from 07.00-14.00 and 17.30-21.00 everyday except Thursday afternoons and Sundays.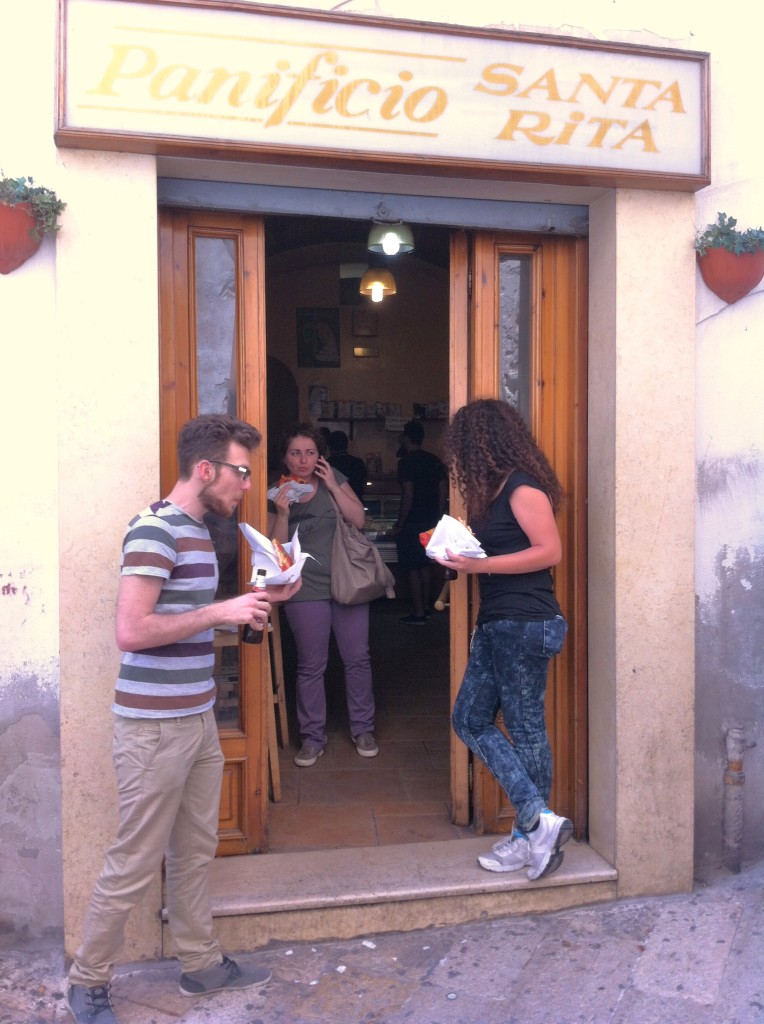 Nearby is a castle that one can visit and within walking distance is the port. The ferries go from here to Croatia, Greece and Albania, more lands to dream of, to see and explore.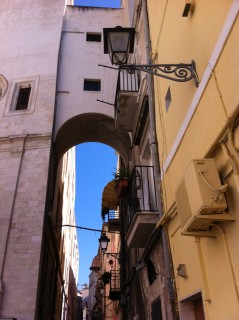 The famous Church of Saint Nicholas is easy to find and there is also a beautiful opera/theater. They are both free to visit and the many little streets of the old town are easy to get lost in and enjoy.
The theater was closed when I tried to visit. For the castle I was too tired to bother. Entering and the Basilica San Nicola (Church of Saint Nicholas) became my place to doze off. Sitting on a bench in an underground room, it was my first time falling asleep in a church, and I did sleep well, waking up and falling back to sleep again. I must have looked like I was in deep prayer and contemplation. Sorry Saint Nicola. I know that you will understand, as you are our good and forgiving Santa Claus. No wonder this is a special place for relaxation and peace as your human remains are resting here. I feel fortunate to have the memory of my first nap in a church near you, in the very room where you are resting. Click here for more interesting information about Saint Nicholas: http://www.stnicholascenter.org/pages/who-is-st-nicholas/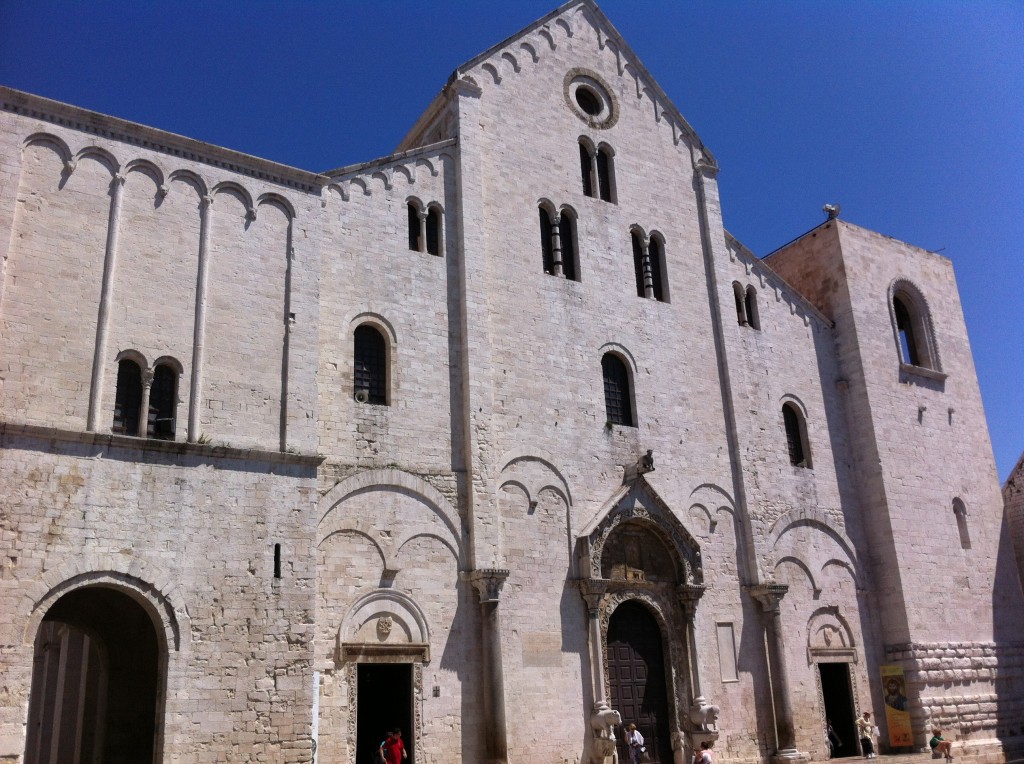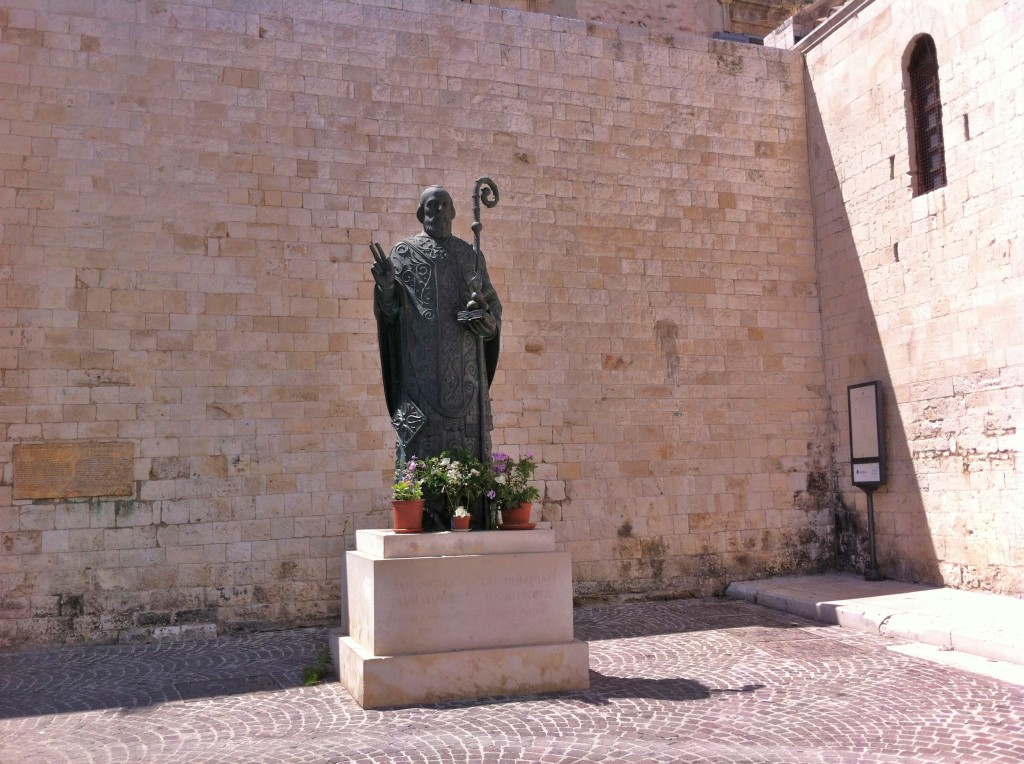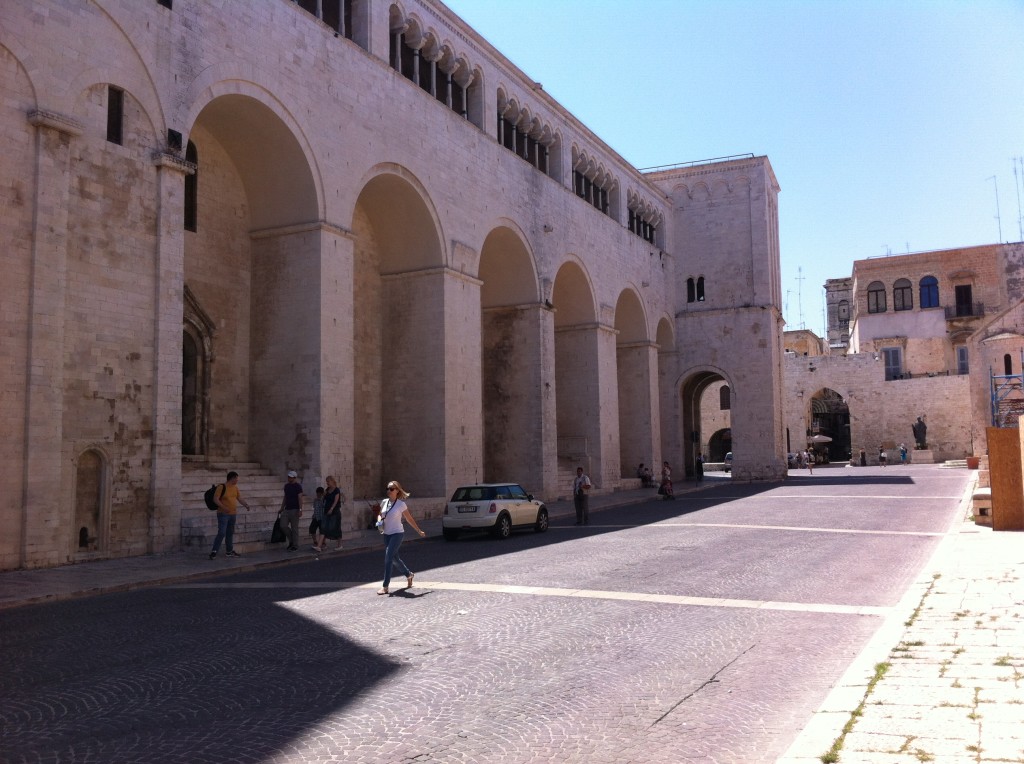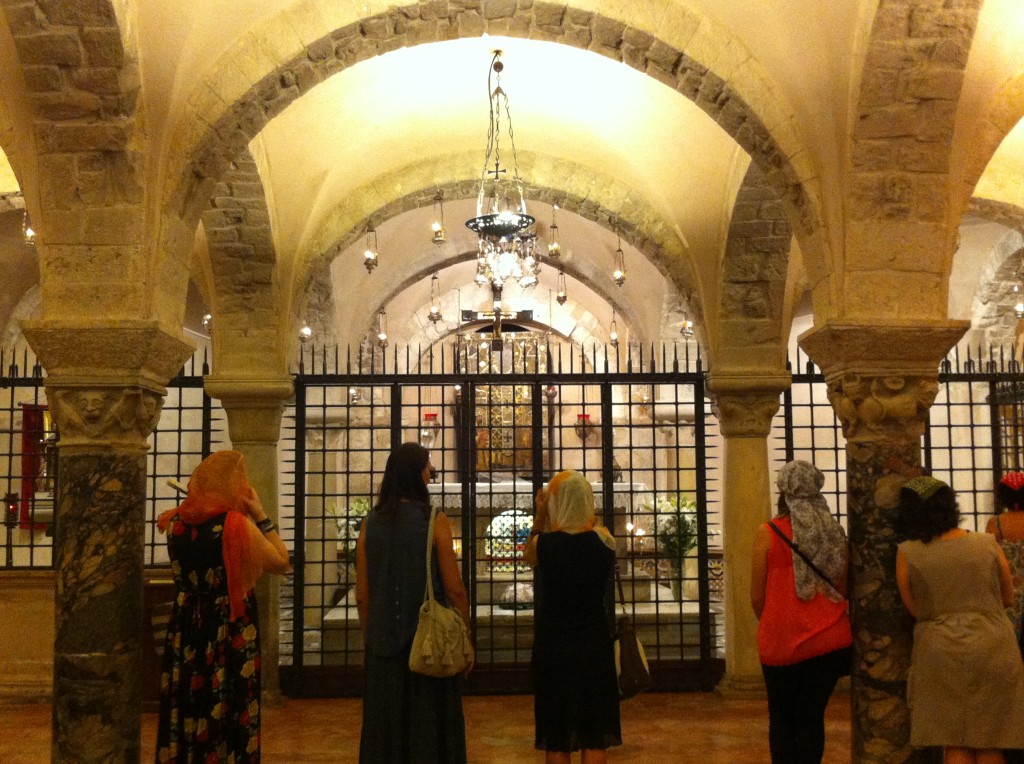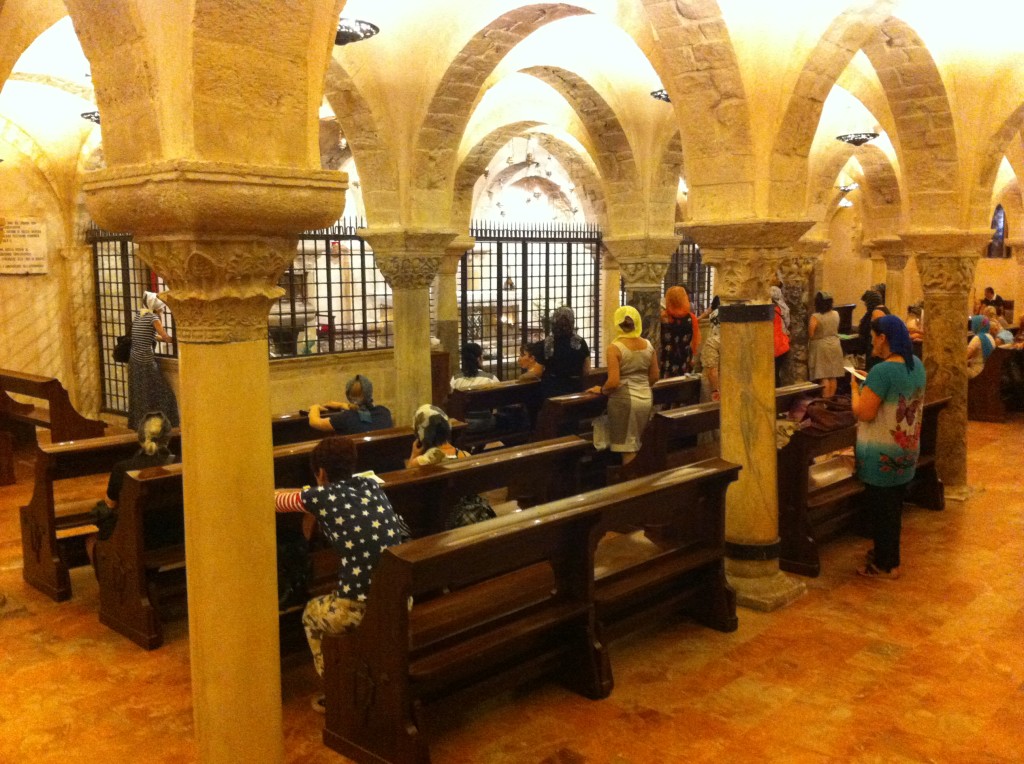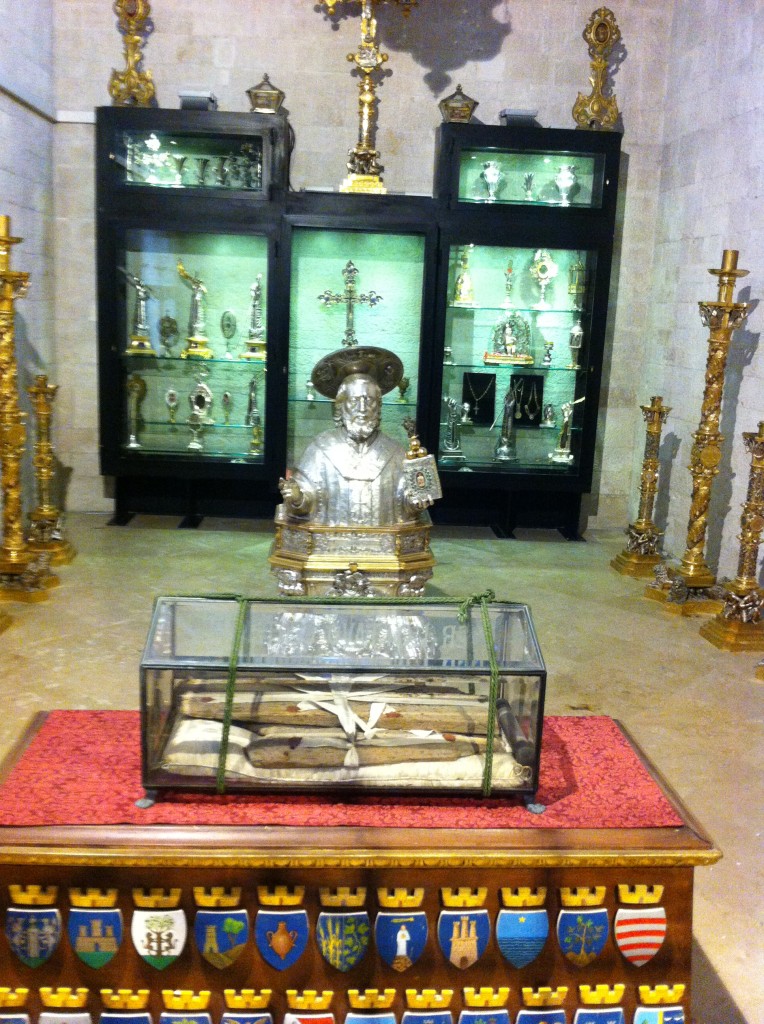 The church became a huge pilgrimage destination for the Russian orthodox and the scene can get emotional at times as people pray and cry nearby.
Another place I enjoyed a lot was the Olive Tree Hostel. The place was new, clean and quiet. Sleeping at night was good and the entire staff was fantastically friendly and informative. We had great conversations and I learned about the city, life in Southern Italy, laws on accommodating businesses, and the way business functions in Italy.
Thanks to the detailed information I got from David, I found the focaccia as well as the best, and largest, gelato I ate in Italy. For just 2.50 euro I got three scoops and three flavors at Martinucci, which I highly recommend. The gelato became my lunch as I could not eat one more thing for many hours after that. I highly recommend it!