Dusty memories of old times and old style pictures… clear memories of events charged with warm feelings. Another life, another time… Yugoslavia was one of the first countries I visited after the fall of the communist regime in Eastern Europe.
I was still a college student and during summer vacation I joined my father and his wife in an adventure a lot of my countryman embarked upon: visiting Yugoslavia on little money and selling things along the way.
We took long train rides and slept in trains and open markets carrying heavy bags, most with no wheels. We made unexpected friends even with no common language, and experienced the bond free traders of no riches share.
I still remember a young myself, in Belgrade (Serbia), opening a can of sardines by a market's public faucet, cutting my finger in the can's metal and coming back to my senses in a woman's arms. I still remember all the fresh cheese and tomatoes I got free of charge after that. The small farmers were there to feed me and the bond created felt wonderful.
I also recall a trip further South, to a region of great beauty, a place by mountains and palm trees, by the Adriatic Sea. The small port was in the Montenegro region, now its own country. My brother came along that time and at dawn we left our parents in the market to sell things, while we visited the town's fair market. We returned to see our parents, in their late 40′s then, sleeping between two Persian rugs looking like a funny sandwich. Somehow again, with no shared language, they managed to make new friends and borrow for the night the products others were selling.
Another time, my brother and I went there by ourselves and we got thick sponge mattresses so we did not have to sleep on the cold hard cement surface of the market's tables. All the people we met then touched our lives in a subtle way and I hope that we became better human beings thanks to those forgotten faces but unforgotten experiences and feelings.
Oh… how I cherish those memories. If I had money then no such experience would have enriched my travel life.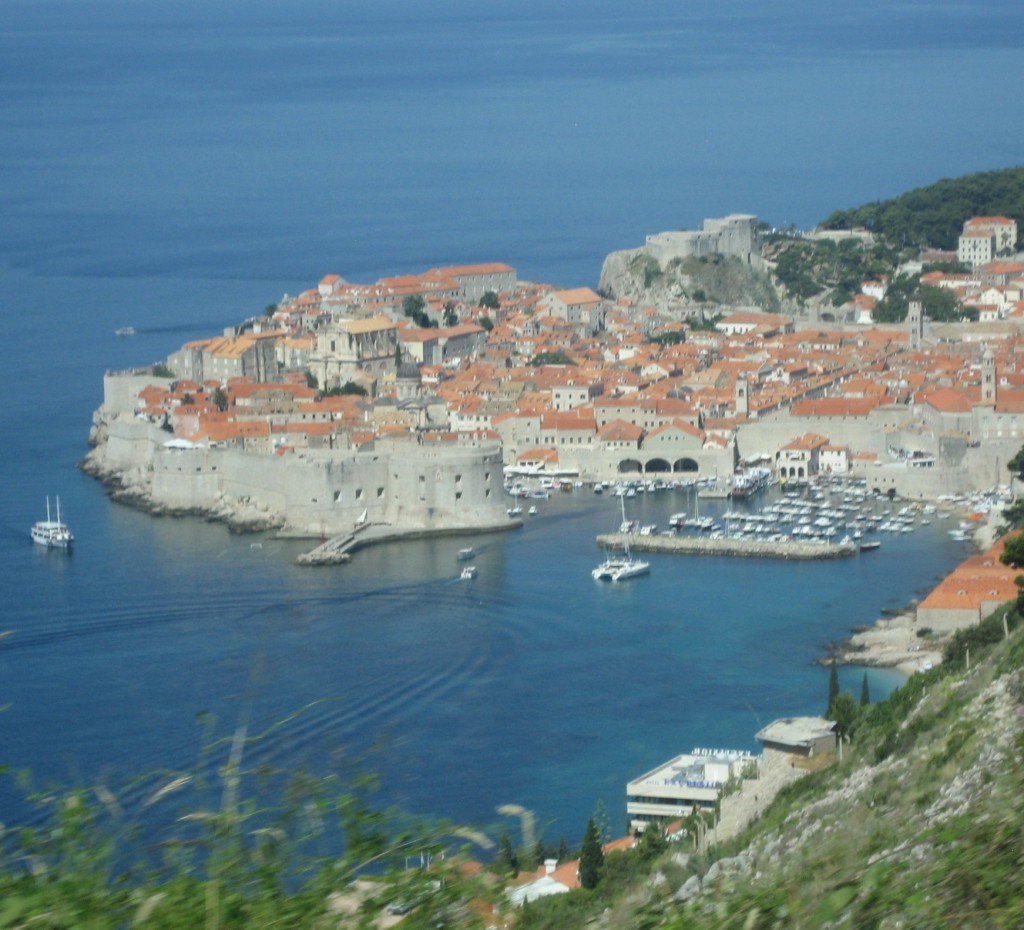 I returned again, many years later, this time having more money and such, a new kind of experience.
A colleague of mine and I had a few days to spare after a work trip that ended in Rome. We chose Dubrovnik- Croatia for exploration. It was a great experience then too. Just different.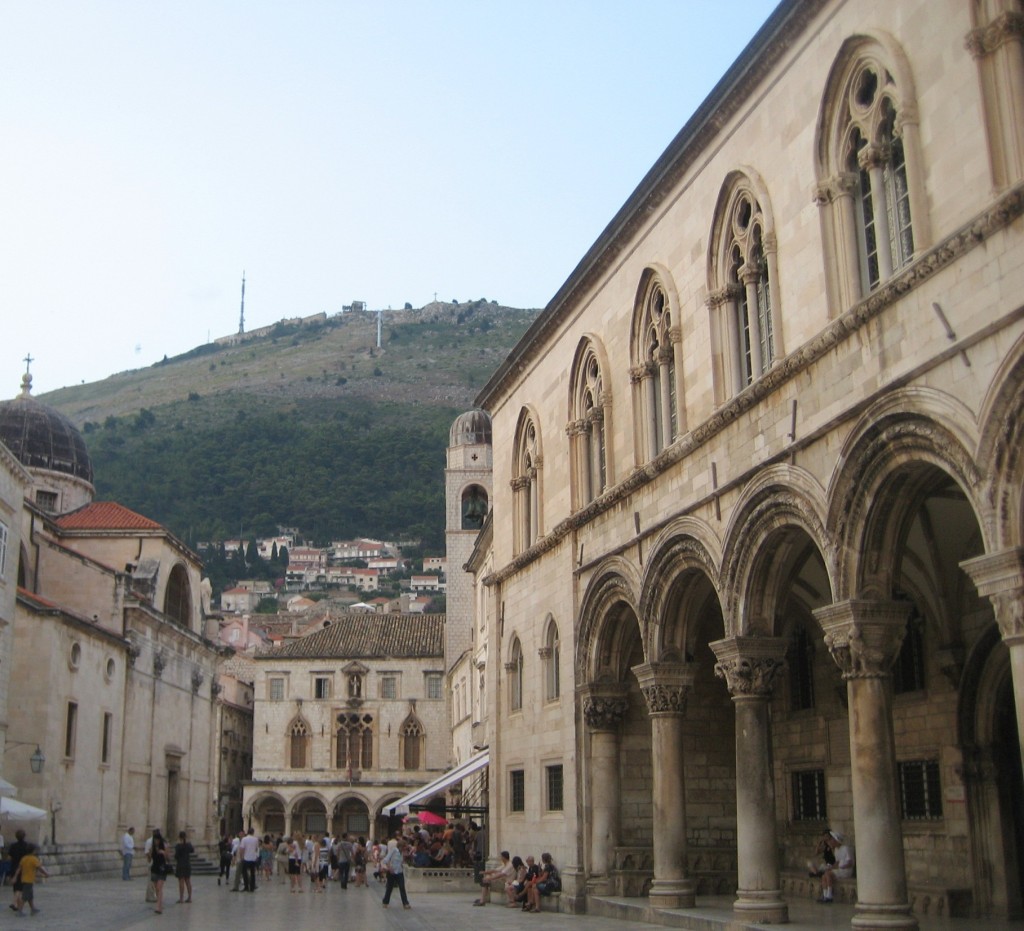 We took the train from Rome to Bari and a ferry to Dubrovnik. We used a Croatian company I will not recommend as my colleague had indigestion from the water and the cabins were not that nice. But look at me now! Picky about a ferry when I used to sleep on market tables! How easy we get spoiled by money and better conditions! Well… anyway… I am spoiled now! To some degree!

In the port of Dubrovnik lots of locals were waiting to meet tourists so they would rent their homes or apartments. We found a little furnished one bedroom house within walking distance to the city at an acceptable price.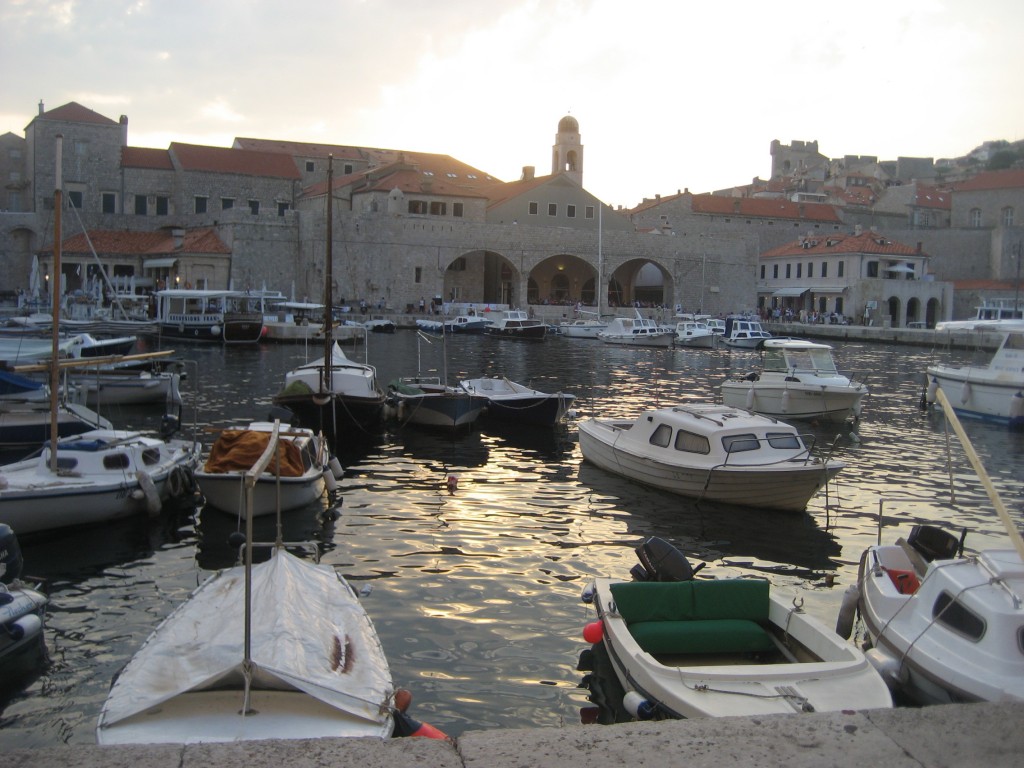 Dubrovnik is expensive but a beautiful fortress city. It is called the "Pearl of the Atlantic" for a reason and it is now a UNESCO World Heritage site. For history and more pictures please visit:
http://whc.unesco.org/en/list/95
   I recommend visiting Croatia whether you have the money for a luxury hotel, a hostel with no A/C, or if you have to sleep outside. Unfortunately I cannot give you tips on the local market's cement tables anymore. I graduated to something else. To what? Not sure, it always depends. Yet, I would still enjoy going back in space and time, to a poor but young(er) me and to my beginnings of a nomadic life! Just for a few days.
Latest Posts
Dusty memories of old times and old style pictures... clear memories of events charged with warm feelings. Another life, another time... Yugoslavia wa...