Alberobello, amore mio, my long time dream of seeing you finally turned into reality!
Although much adventure and determination had to be exercised in order to get to you it was worth all the effort (see the post:"From a Farm to a Masseria: A Road Downhill" and "Masseria in Puglia: A Fortress with a Possessive Master ").  Yet, as rich adventures are great experiences that turn into major learning lessons, what is better than enriching our lives that way?!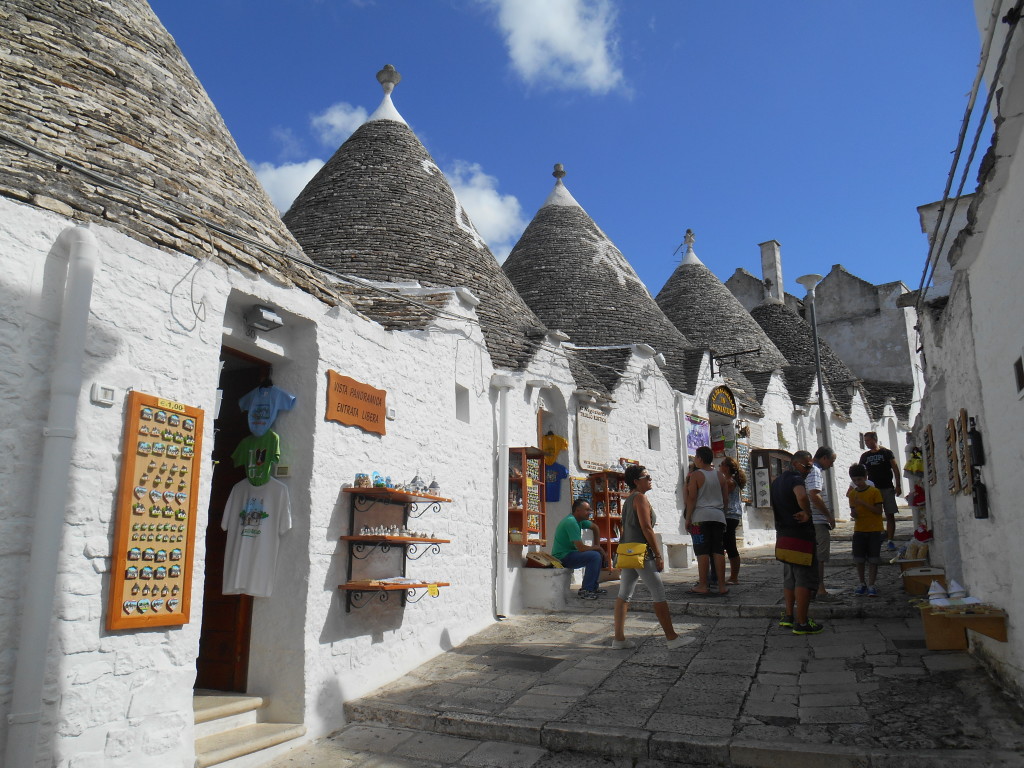 Entering Alberobello from the train station, Minerva and I first visited Trullo Sovrano, a bigger than usual trullo, now made into a museum. For an entrance fee of 1.50 Euro we viewed its cute rooms and attic, all decorated to look as though life was still going on in here in the manner it did in the old era.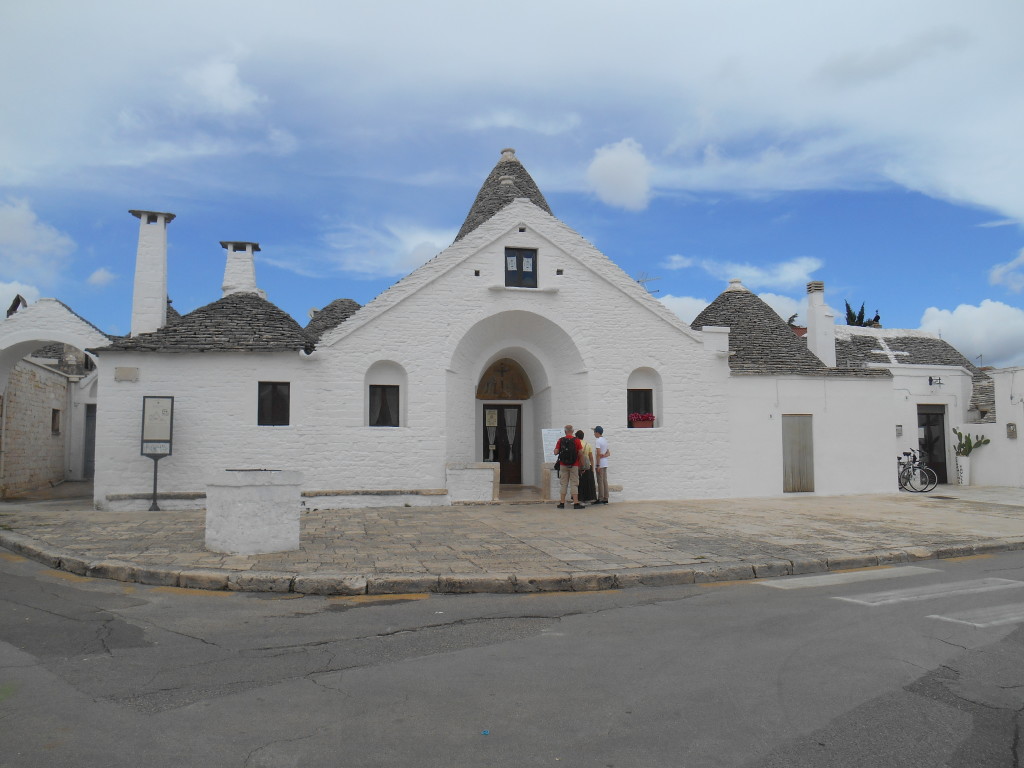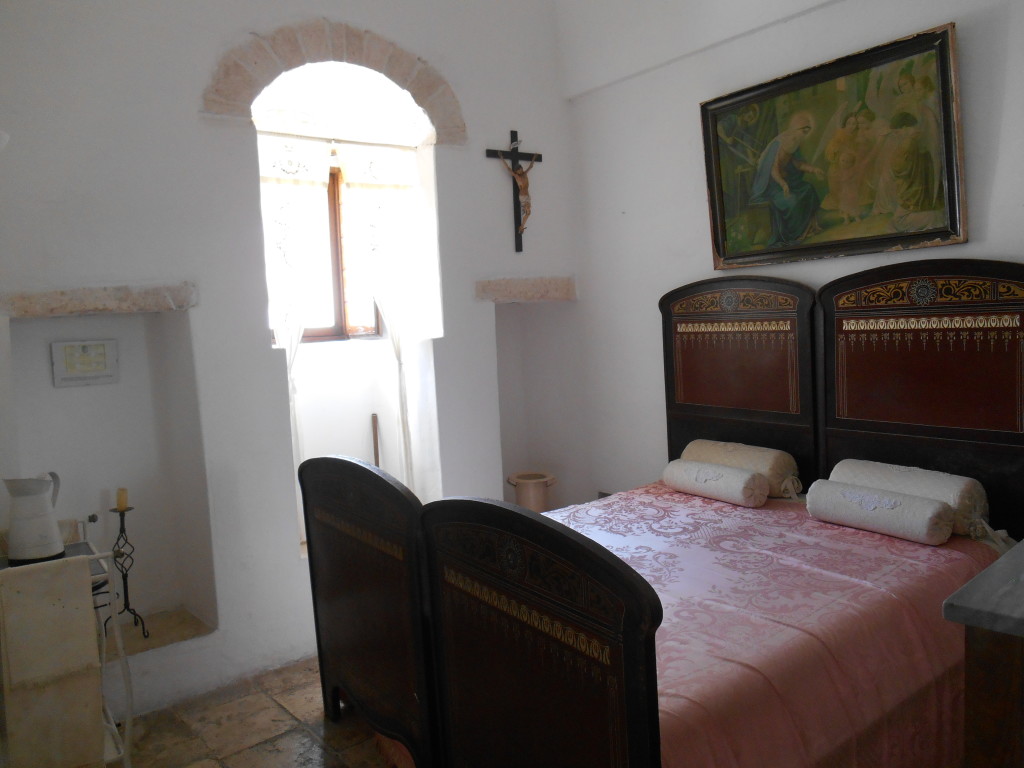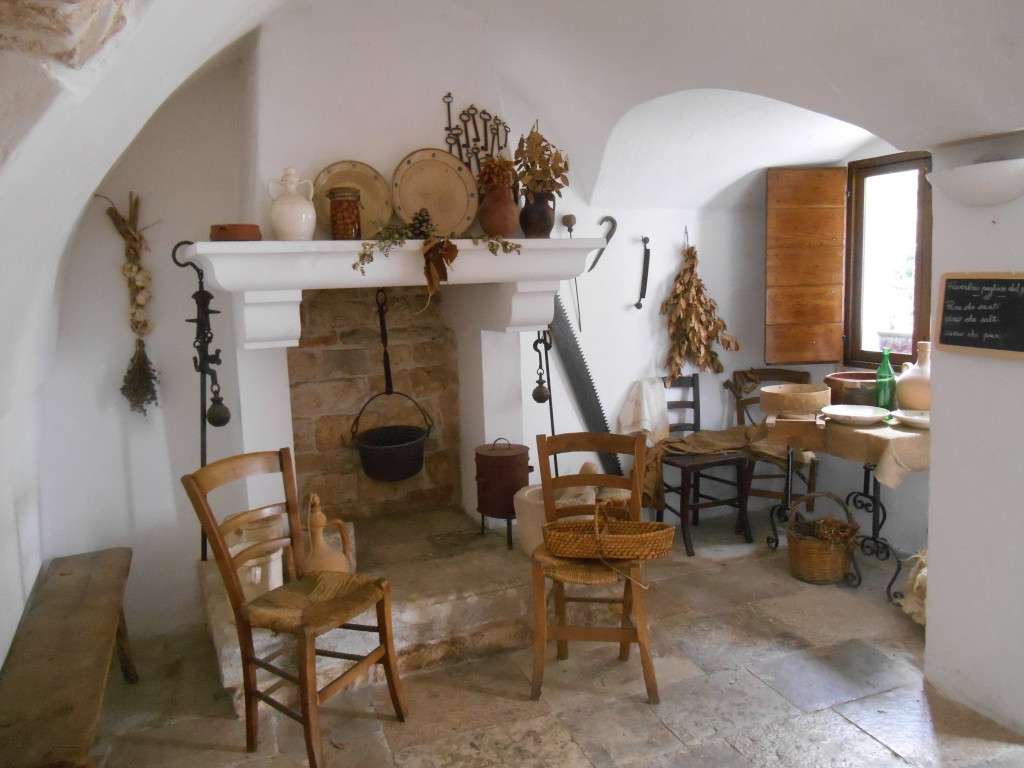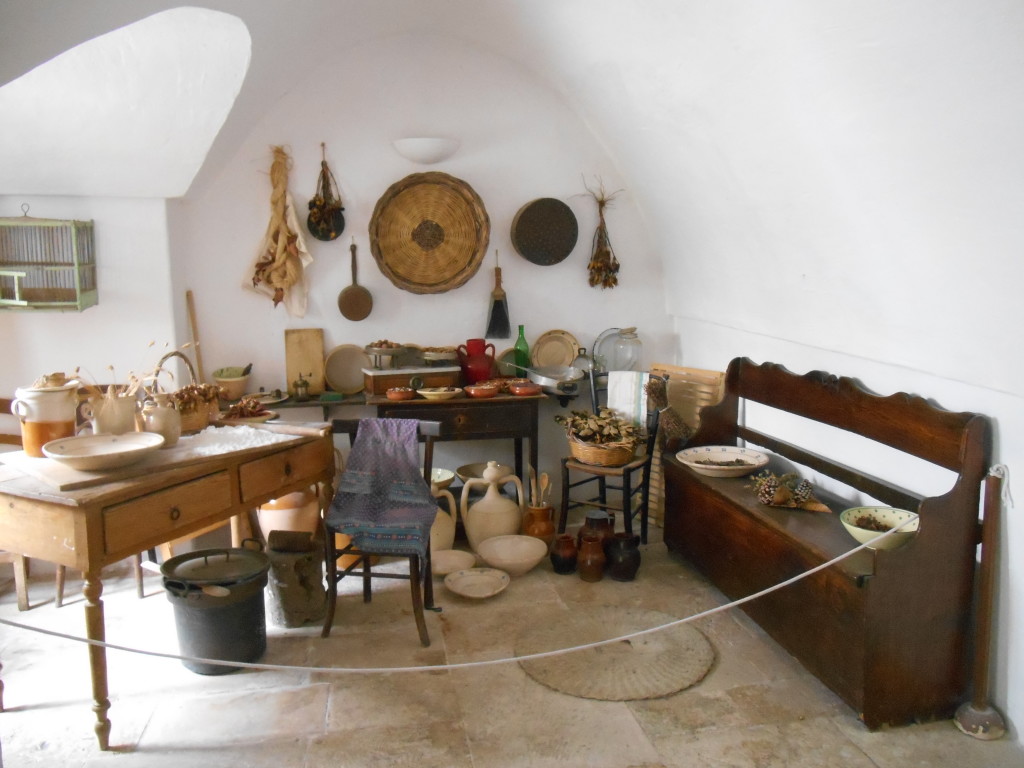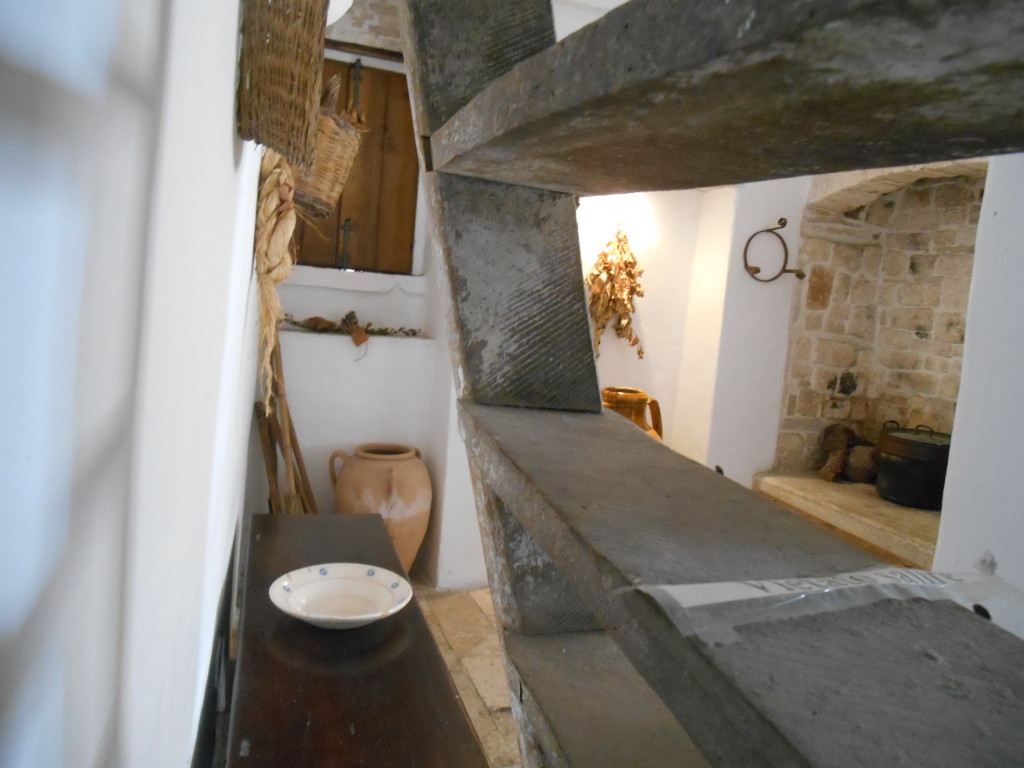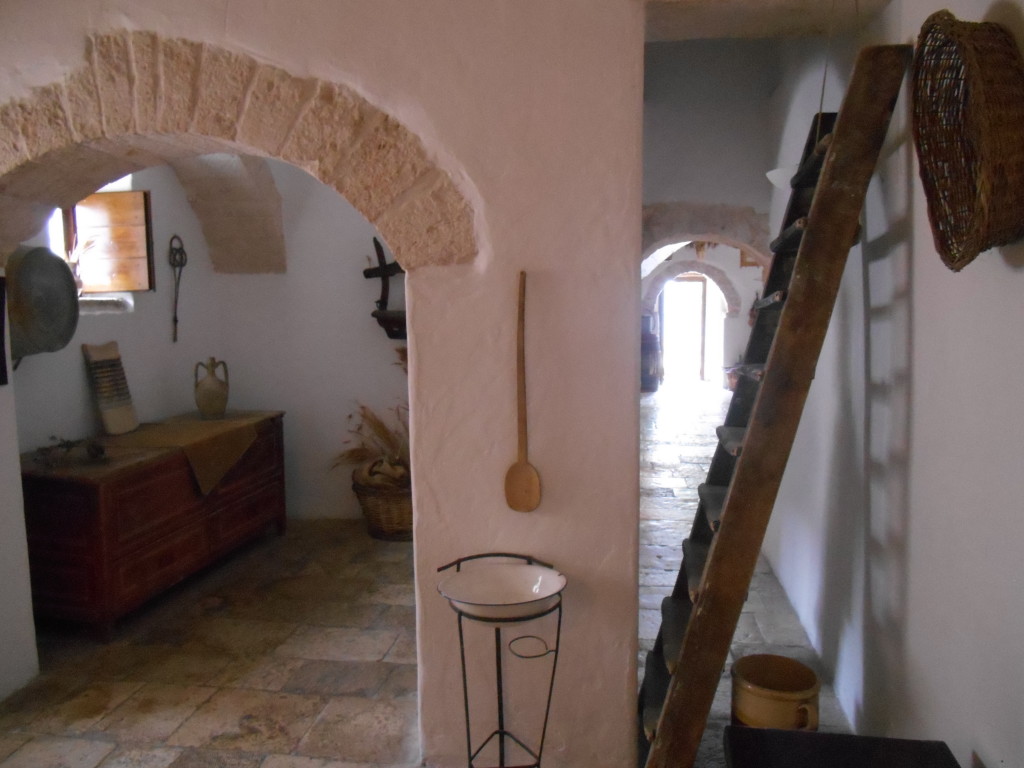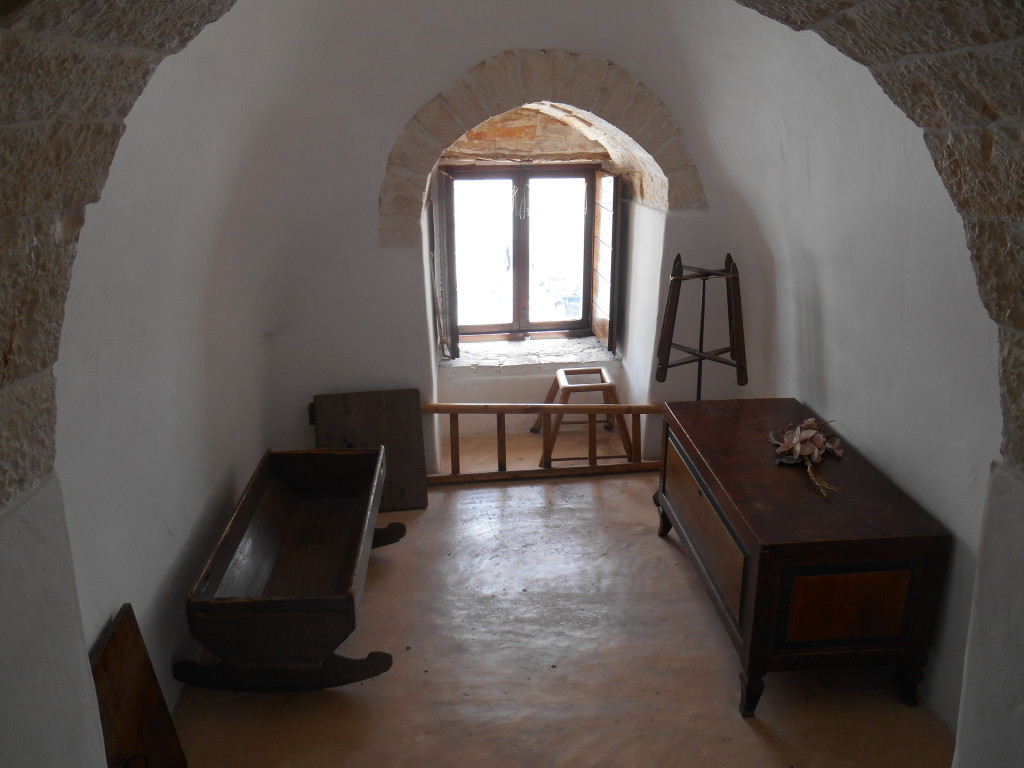 Hunger hit us as soon as we left the museum and we did not get far at all on empty stomachs.  Just next door we were offered to share a 15 Euro menu of regional dishes, freshly cooked from the place's own organic garden.
We could not pass by the smell and say no to the healthy options, so the tasty food came to our plates. The dishes were varied and delicious. We enjoyed our meal while admiring the garden our greens came from.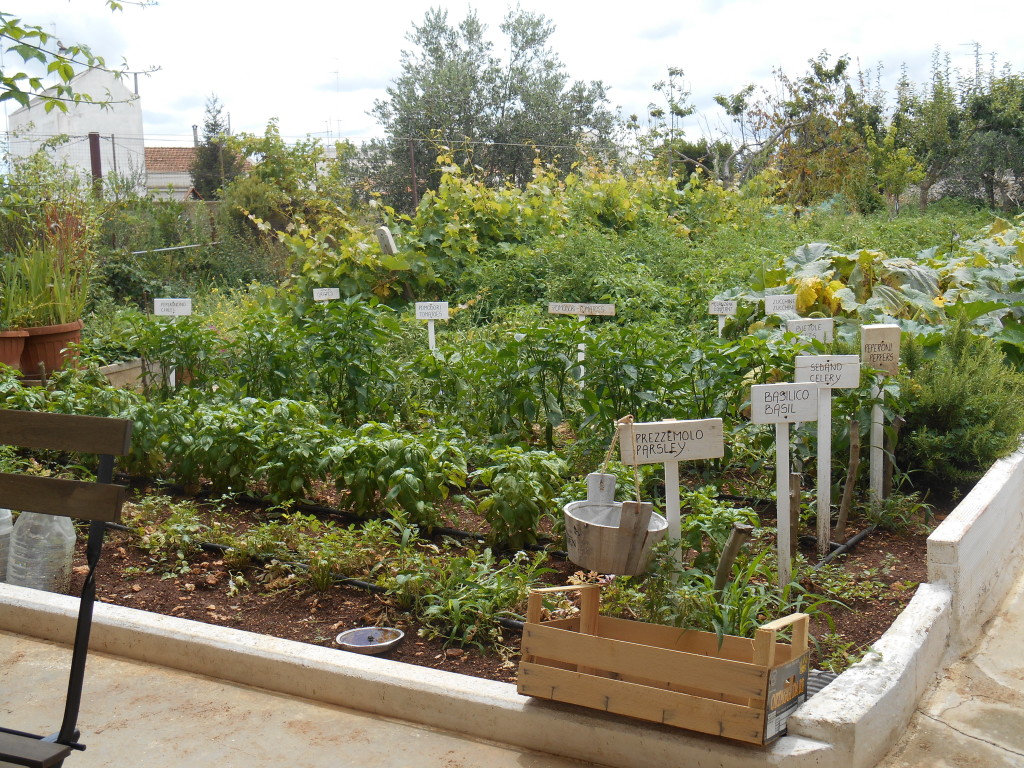 Satisfied and feeling good, we later walked the streets looking for the part of town seen in pictures, for the streets with round trulli homes gathered all together like gray and white mushrooms after a rain.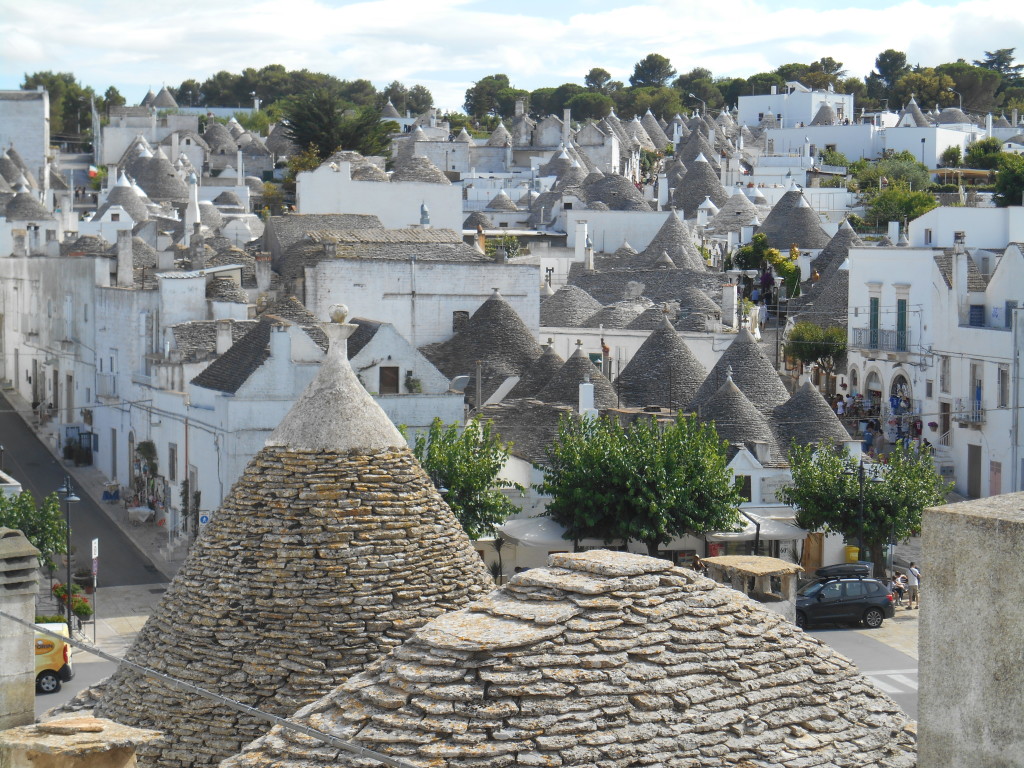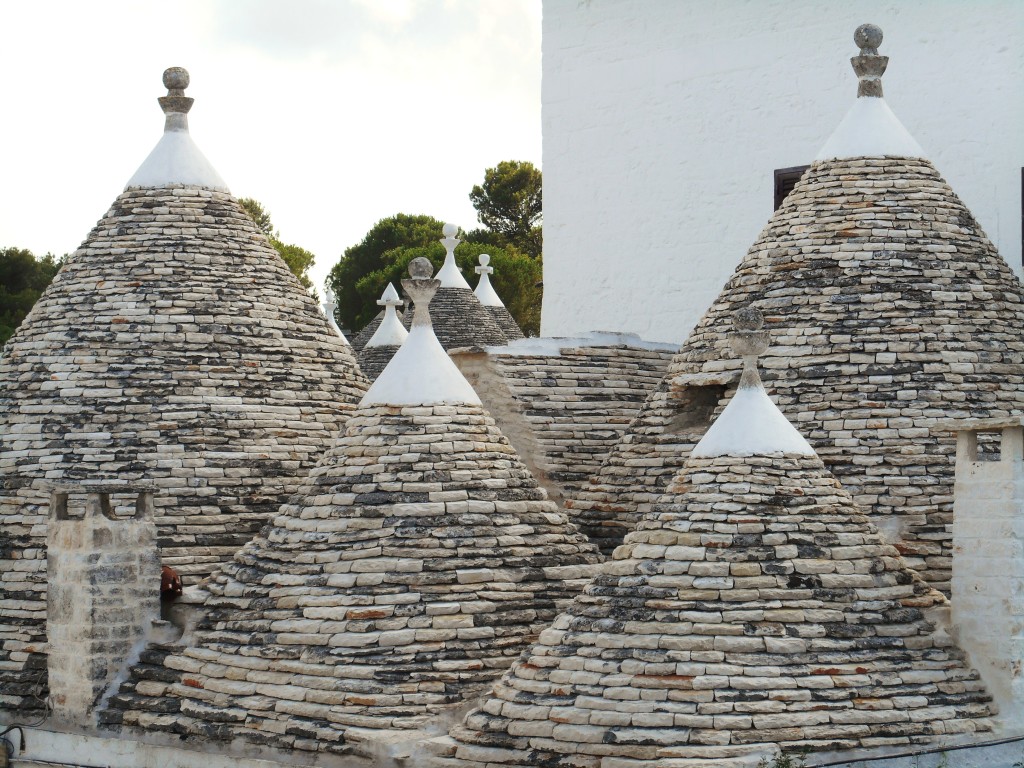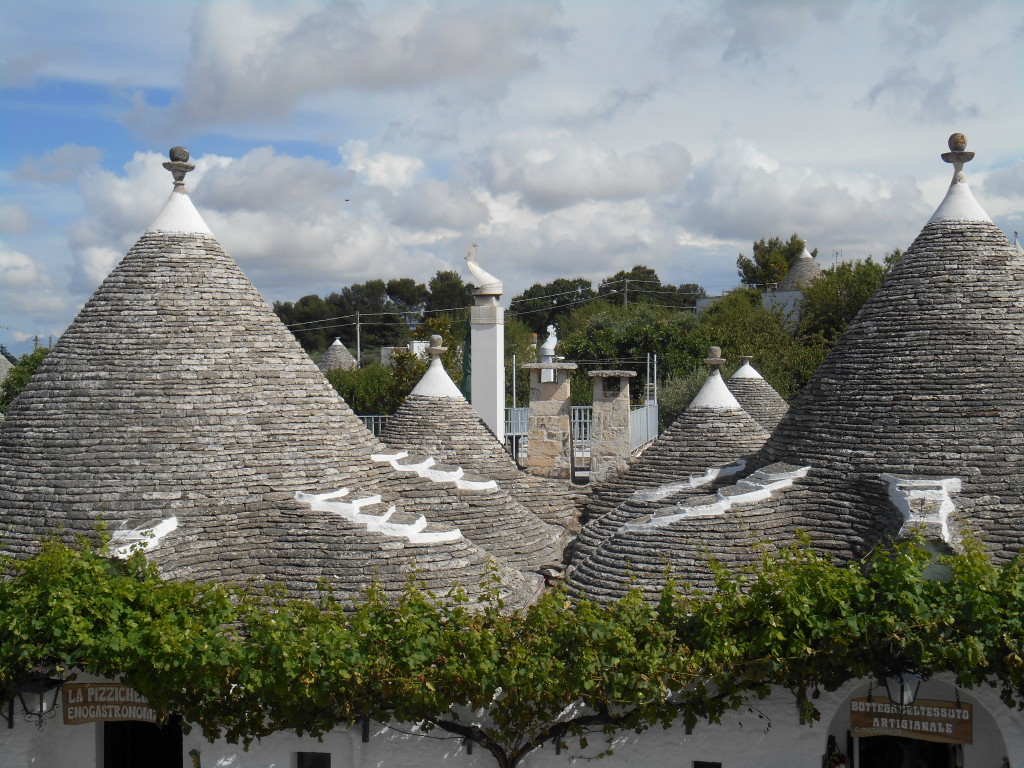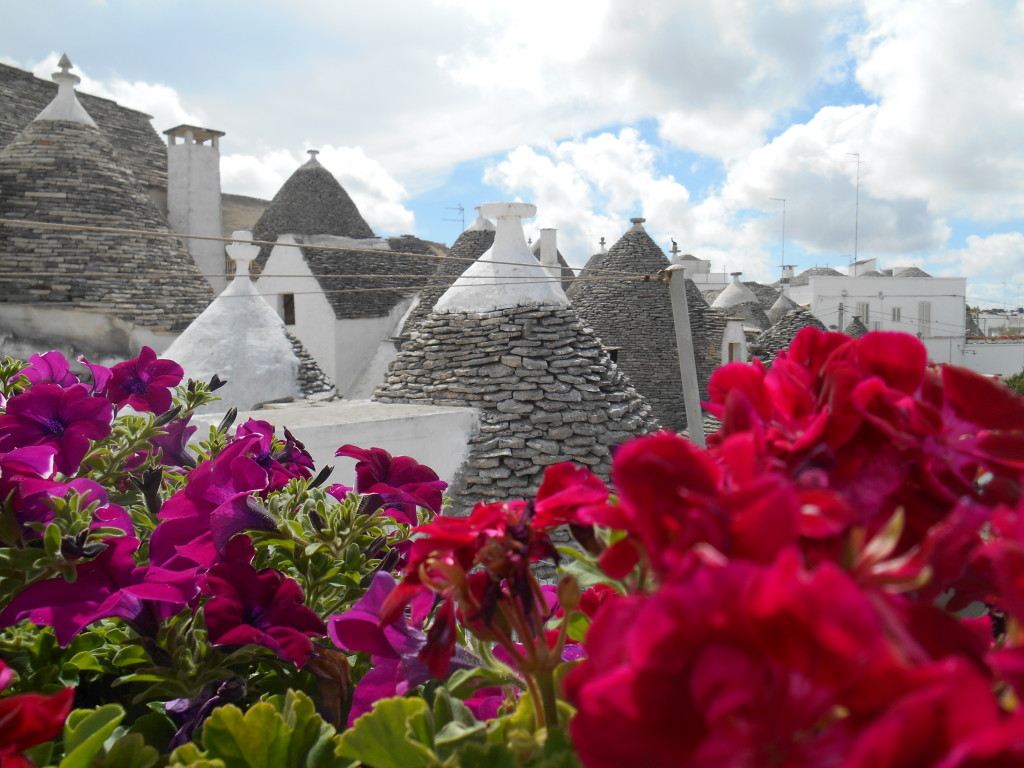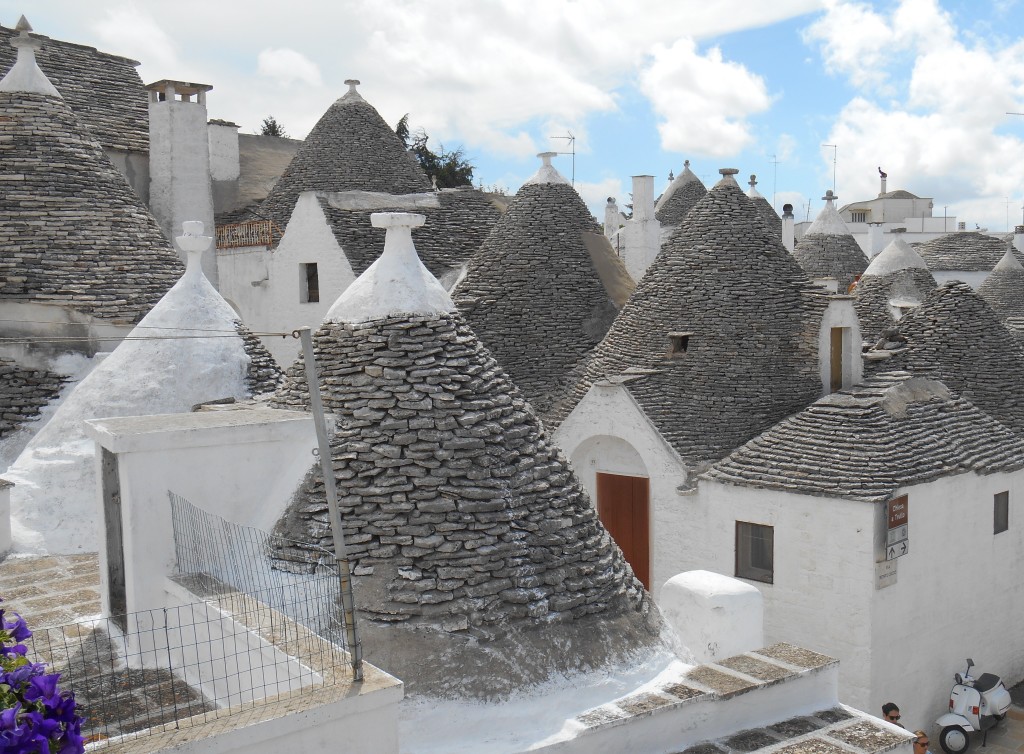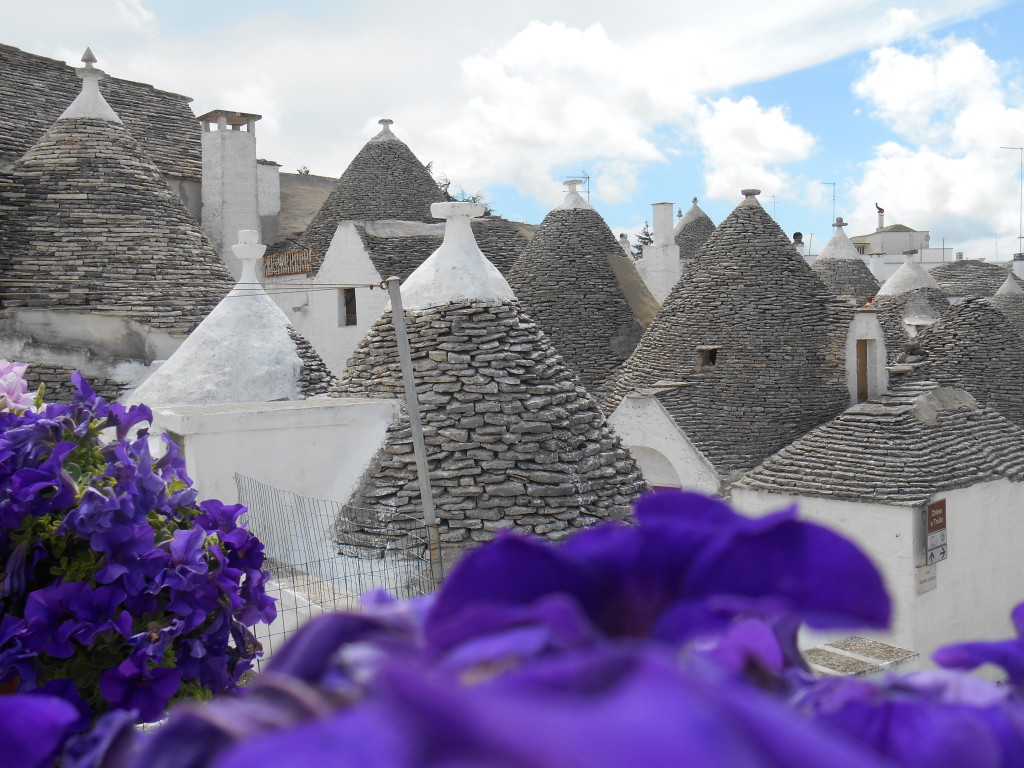 Like children in a fairytale land we walked through streets of small, adorable houses with conic roofs. All around us were homes and roofs made of limestone, using a drystone technique derived from prehistoric times.
After hours on the streets we turned to inside stores and onto roof patios for better view. I still feel like I could have stayed longer, explored and enjoyed more and dreamed further, not eager to return from fairytale land.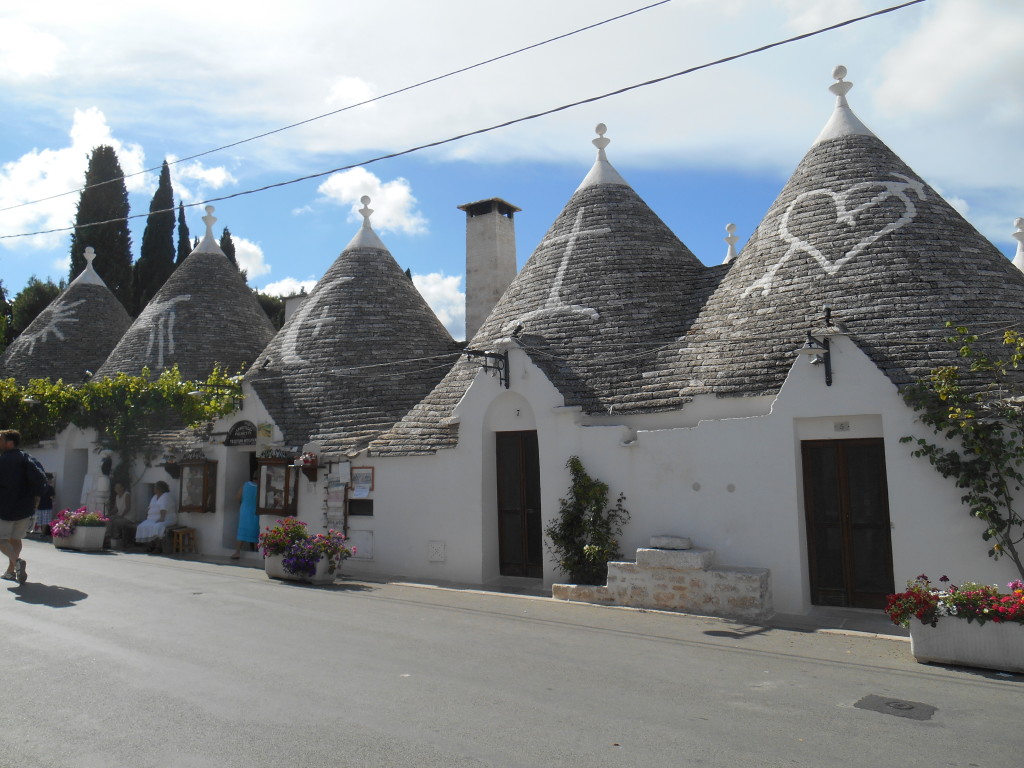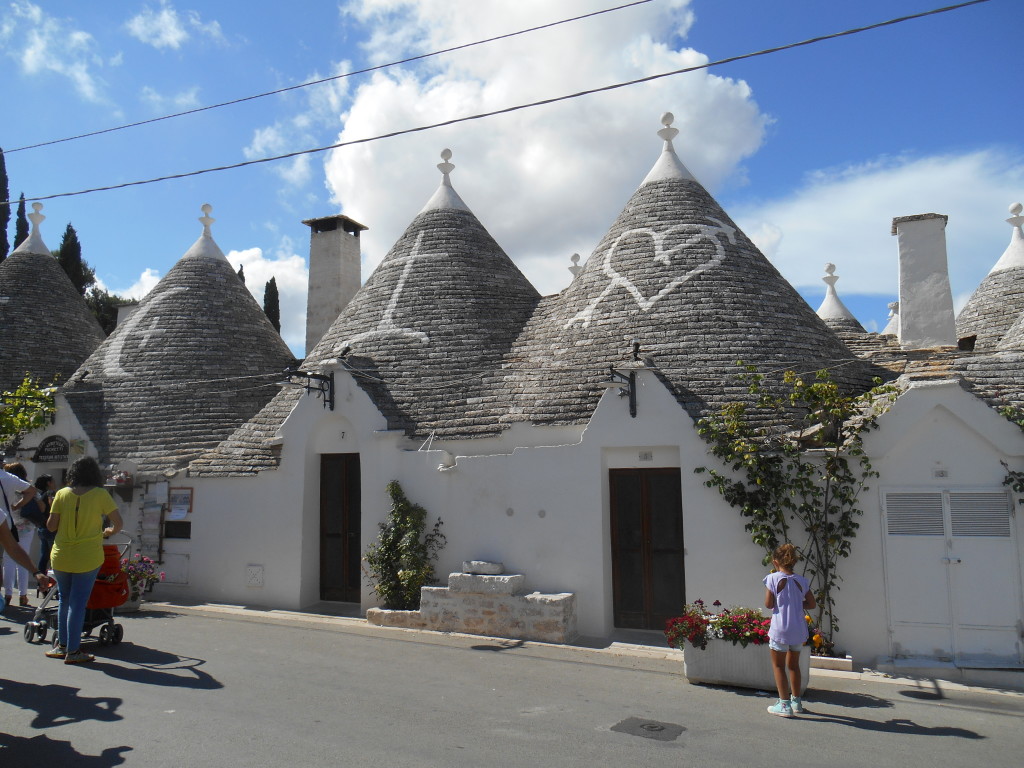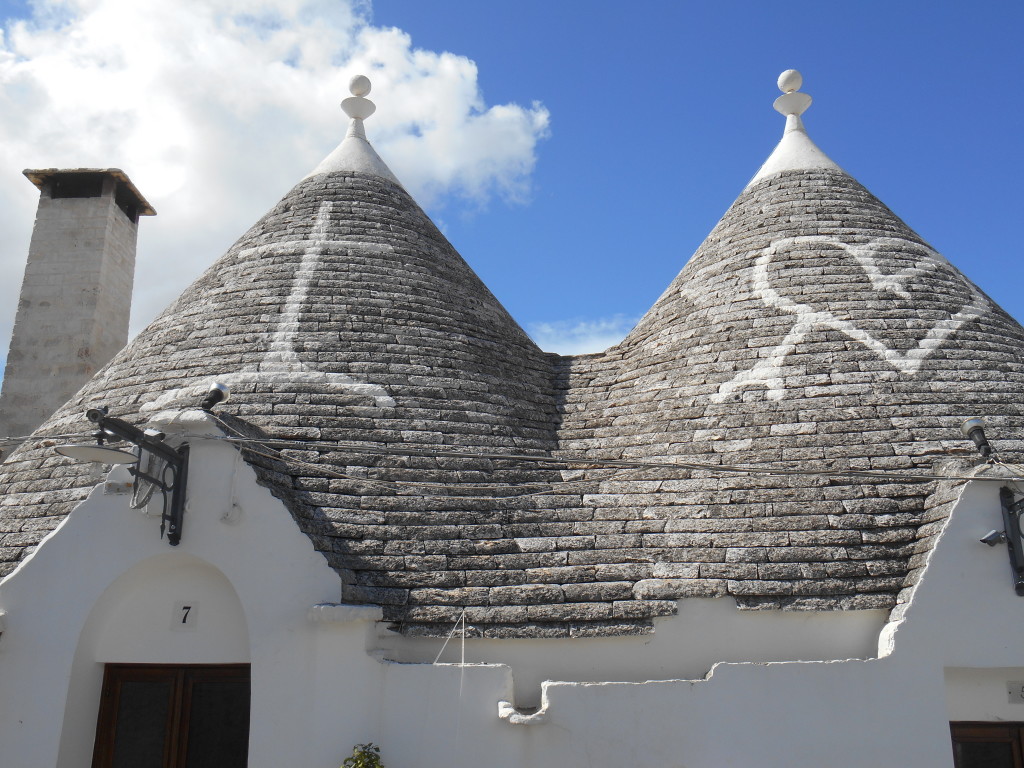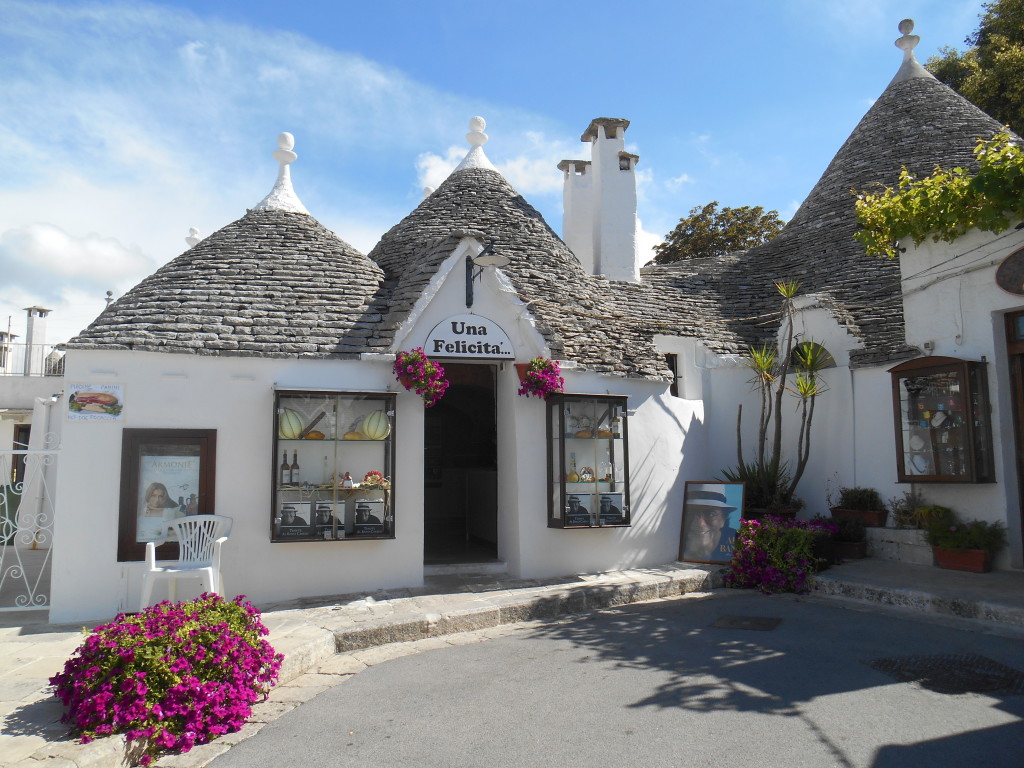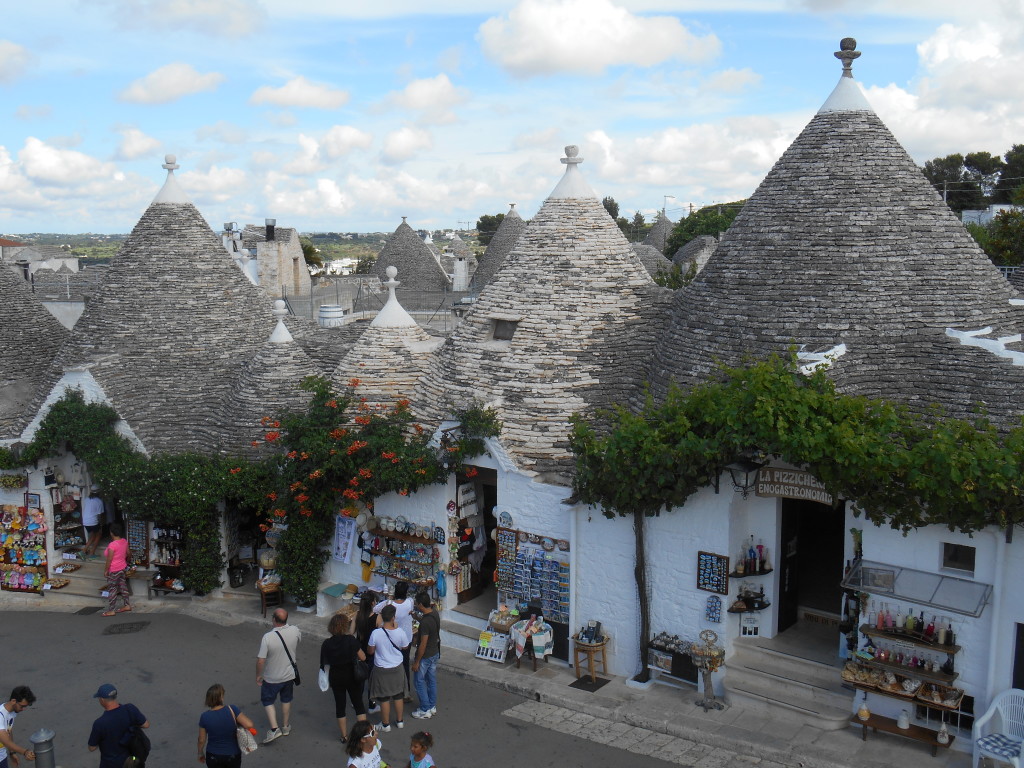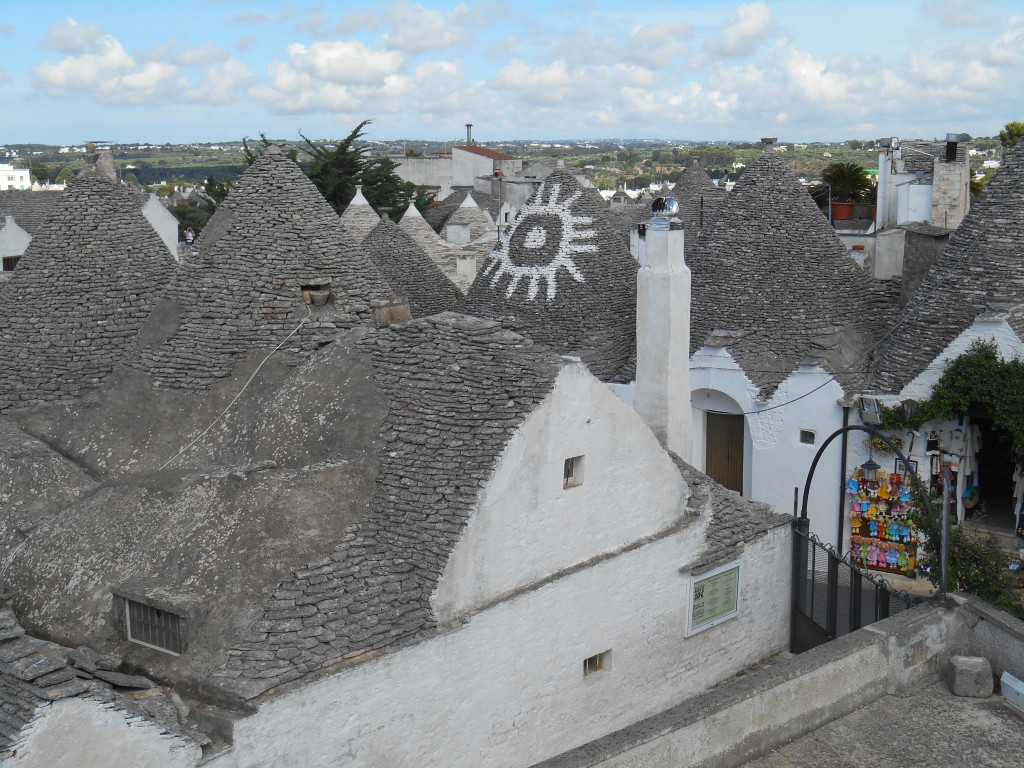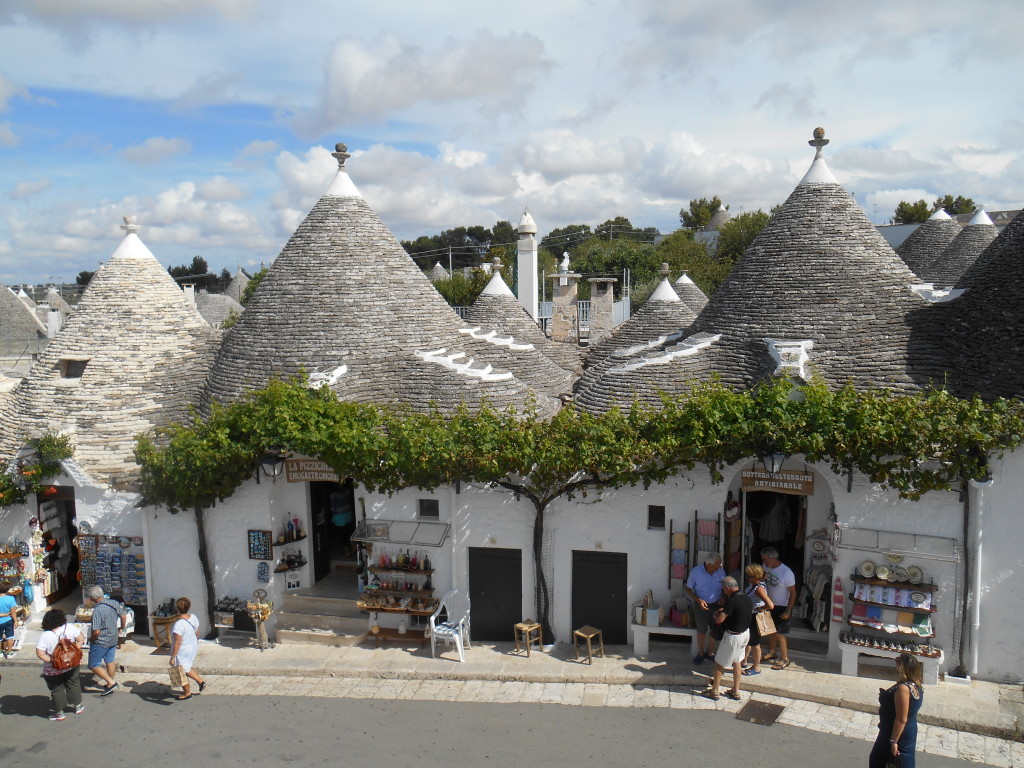 The pictures will tell the story of this unique place built a long time ago better than I ever could.
As small as strictly necessary, the round white houses with conic roofs and windows incorporated into doors are all nestled closely together here like good, loving friends. More than anywhere around, even if the region has a lot of them scattered throughout the land, in Alberobello the trulli homes are really at home.
What an enchanting place… a dream from childhood, a reality now.
For more information on Alberobello and its history and building techniques, I recommend visiting the UNESCO site about Alberobello.