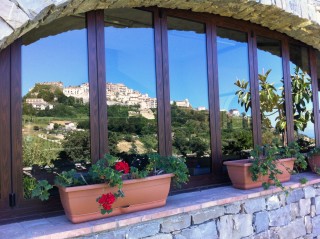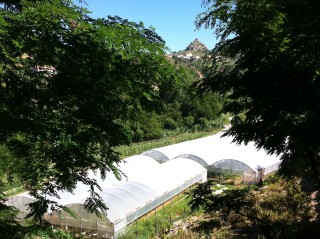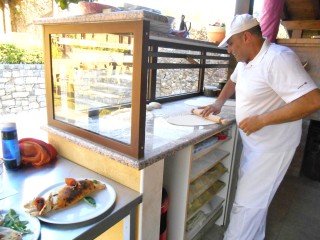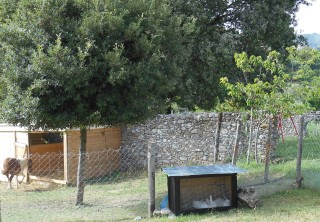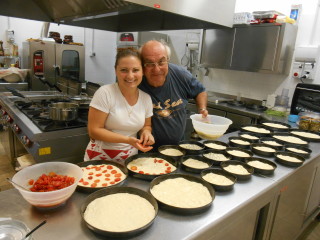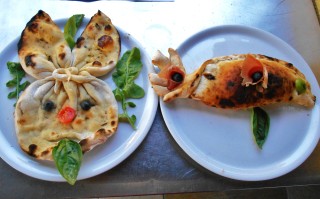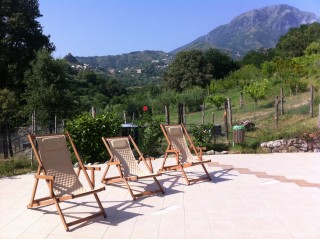 Sweeping the ground in the summer's heat, already beaten by fleas and mosquitos, I decided to move on with my new adventure. If I want more farm life, I should help my dear aunt in her country. I eat and sleep there for free anyway when I visit, so I should give back a little.
My problem here, at Agriturismo L'Arca, is not too much the work. I keep reminding myself what I am doing this for, and why I came to Italy this summer. The problem is that I practice more Italian in my one day off than in all six of the work days combined.
The owner, Anna, is nice but exhausted by her chosen life style. I promised to help for 2-3 weeks and I will keep my promise. Yet, the fact that I do it for language practice and I do not get much of that bothers me lately, even as I work with and meet great, nice people.
There are more than fourteen workaways here at any given time, so it is not a problem if I leave. She will have twenty workaways in August and it is hard to learn Italian when English is language most spoken here.
A new adventure began as I decided to leave L'Arca and Calabria.
My plan to find trains and buses to take me to Alberobello quickly hit roadblocks. I have dreamed of visiting Alberobello for many years now, as a beautiful picture of trulli houses enchanted me long ago. I was not going to give up, being so close.
Finding out how difficult it is to reach Alberobello by train and bus from Calabria, and not finding hotels there, I looked again at alternative solutions, such as Couchsurfing and Workaway.
Couchsurfing brought back one contact that answered positively, but with the issue of still having to find my way there, plus a request to get there late, and he worked was all day until after 9:30pm.
The workaway site came back with a positive answer from a B&B in the area. The pictures looked good, the proximity of Alberobello was tempting and the work requested was showing 5 hours per day. One comment from a previous worker gave the impression that five days of work per week are expected. We exchanged messages and I looked up trains to Taranto, a near by city. The B&B owner did not give me an address or a phone number until I left Calabria, so I was going on total trust.
My first train came 45 min late but, with a one hour connection between the next one, there was no problem.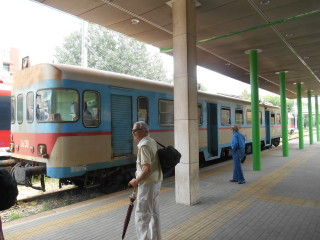 The second train amused me, as it was a short and funny looking one, of just two wagons.
Having to wait two hours in the third train station and not seeing a bench, I made myself comfortable over my bag on the floor. Just as I was dozing off someone woke me up to tell me about the waiting room. A long wooden bench became my bed and my sleeping bag my cover, until a policeman woke me up again. He wanted to know where I was going. Not peaceful, these train stations in the south of Italy.
The next train was the intercity and I expected a modern one for the extra money. Not meant to be! I know that they do have the fast type but… not in my stars today!
Leaving Belvedere Marittimo in Calabria 45 min late, I still reached Taranto, my final train station, early. One can not go by the train schedule much in this country, it seems. I heard stories of people not making their train in Belvedere Marittimo because the train left the station early. Late would be more likely but apparently early can happen as well.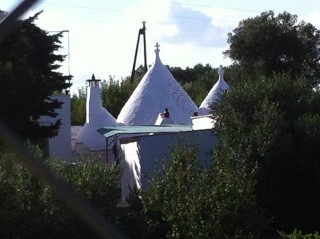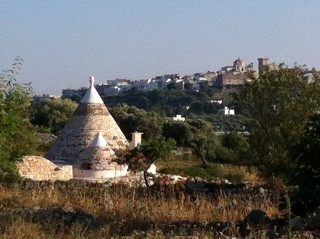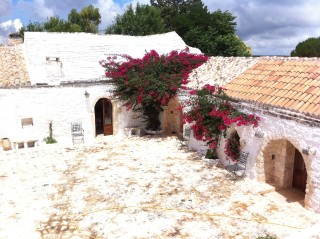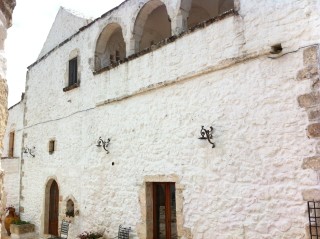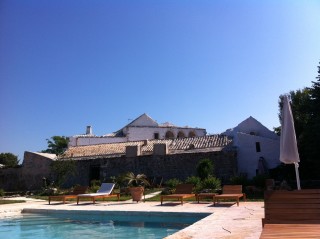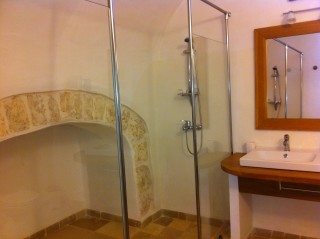 Getting off the train I was not approached by anyone and I had no idea who to look for. The person should have known me by the picture on the workaway site, as well as the bags and clothing description I gave the day before. Seeing one man circling the station for the third time I introduced myself, thinking it might be the B&B owner. It was not him. A little bit embarrassing, but OK.
As I was considering what to do next, one smiley guy wearing military style pants approached me. By then I had done a tour of the station but was not freaking out just yet. The smiling person was Gianfranco, the person I was waiting for.
I was lucky that he did show up, especially since later that night I had bad stomach pain and a headache. I wonder if it was all the junk food I ate on the more than 8 hours journey to get here. I was like a balloon that could not pop. Did you want to know that? LOL
The trip from Taranto to his B&B was about 45 minutes long and the last portion was on country roads. Narrow streets with stone walls on both sides turned left and right between olive tree farms. Trulli and regular homes marked the landscape here and there and my sense of direction got all confused. By the time we got to the destination the sun was going to sleep, yet I could see a little of the place that was going to be my new home for an unspecified time.
The B&B is called Masseria Genovese and for the past 7 years Gianfranco has worked to restore it.  It was an abandoned farm house before. Five rooms are ready now and four are waiting to be completed. The walls were crumbling so the mud between the stones had to be replaced with cement, a tedious work done by African hired help.
All the rooms I have seen were beautifully and tastefully remodeled and the old stones, clean now, were curving over doors with incorporated glass windows. Bolted ceilings covered both, the rooms and the bathrooms, and modern and old went hand in hand to create a comfortable and pleasant atmosphere. Old reconditioned furniture and wall niches enrich the already cute rooms.
Not feeling well, I went to sleep around 9:30pm, dropping on my hard bed like a sack of heavy potatoes, too weak to care to even unpack much. At 8 am I got up for an 8:30 am breakfast as my new work day was starting. Luckily I was feeling much better, just a little reminder of a headache left.
I was given my new work assignment, to clean 2 rooms for guests arriving next weekend, while Gianfranco went to get the other workaway girl, arriving today in Bari from Spain.
I realized later that I was locked alone in this beautiful masseria and my road from here went up and down over the next few days, just like the stock market.
I will post the interesting story that followed up in its entire craziness of mood swings, organizational challenges, changes etc. Wow! What an experience!