Dirt under our nails, muddy shoes and dusty clothes, this is how we, the international volunteers at Agriturismo L'Arca in Belvedere Marittimo look today.
Hiding in a valley between the hills of Calabria, away from the main road and the train rails, yet separated from them by just one row of hills, the "agriturismo" L'Arca is a jewel not many have discovered yet.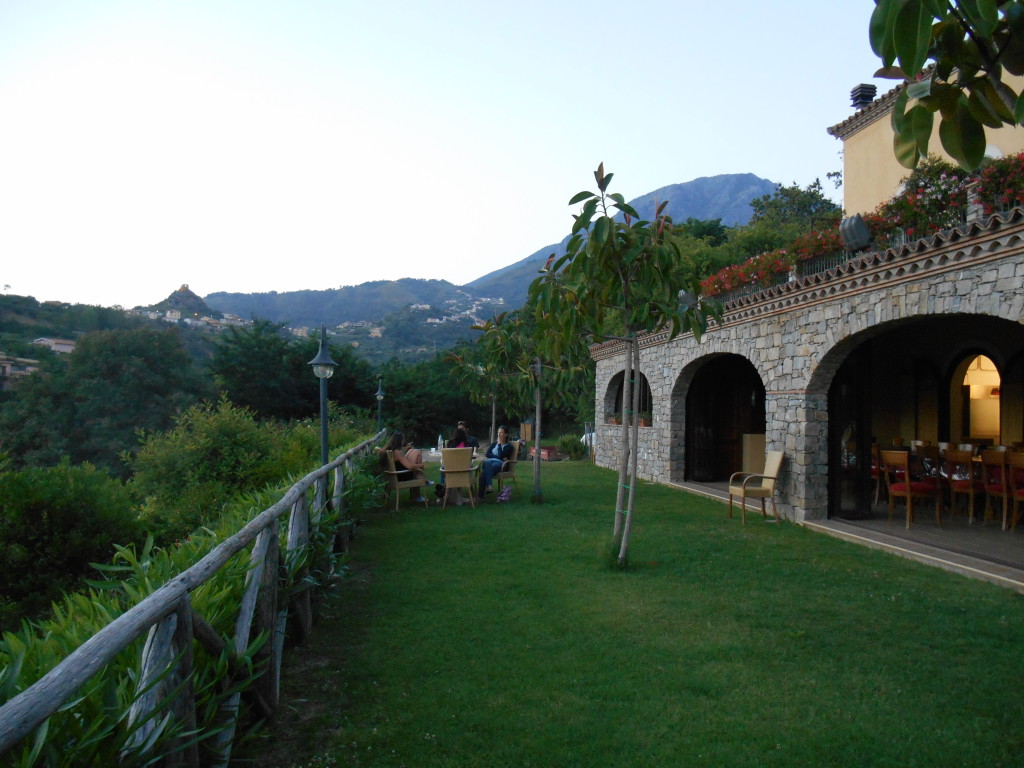 "Agriturismo" is similar to a hotel or B&B with an attached farm. The farm here is on the hills and the accommodations are in modern rooms, each with its own bathroom. The restaurant can host up to 200 people and the terrazzo (patio) has a view that no words will do right to justify. The top of the surrounding hills are covered with old and older buildings (fortress and castle like walls included) clustered like grapes. They look like they all had to climb there for some obscure and secret reason.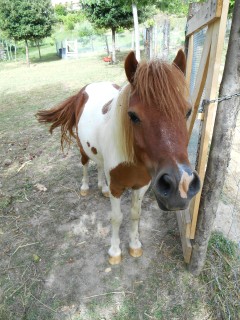 L'agriturismo L'Arca farm is on a lot of land and in my three days here I have still not discovered it all. It has green houses (with a lot of plants and fruits), fruit trees, a small pond with ducks and a lot of animals. I have discovered so far that a peacock, a pony, pigs, rabbits, sheep, goats, chickens, dogs and a cat share the address here.
The building with the rooms and the restaurant is the highest building on the farm, while the pool area below that provides as much pleasure with its view as it does refreshing enjoyment in the summer's sun. The lounge chairs by the pool are made to spoil and too soft and comfortable to leave.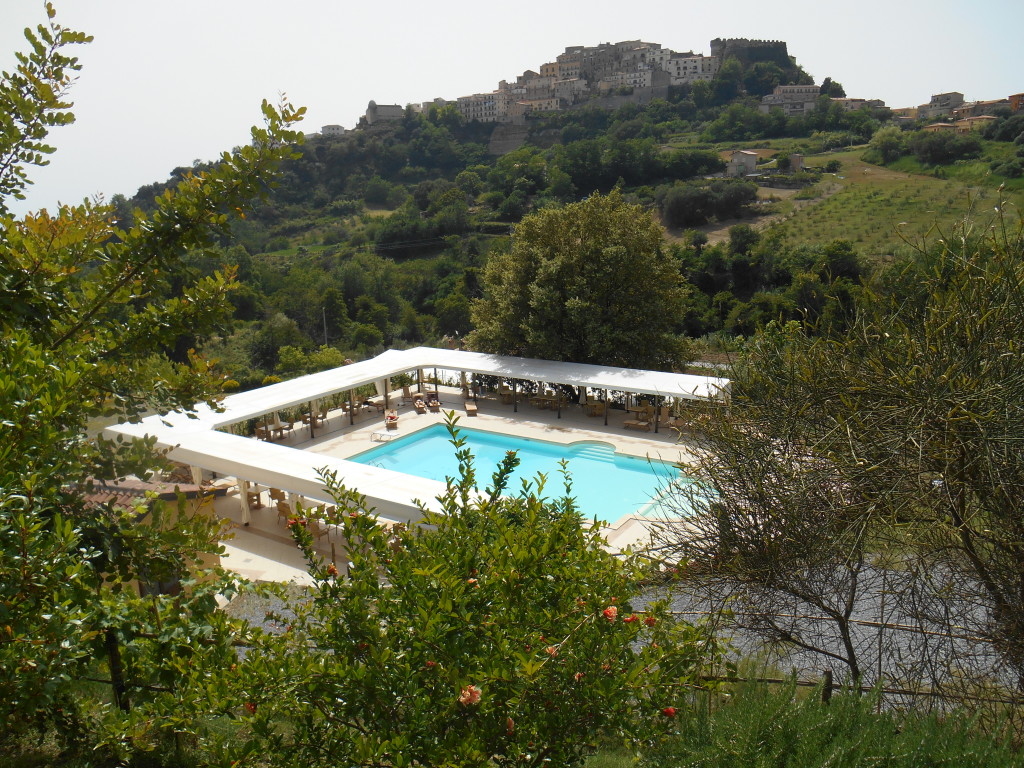 Below the pool area is the pizza restaurant surrounded by a garden on three levels. The two upper levels are for tables and chairs while the bottom one is designated to music and dance. The place will open on Friday and gelato was made and tasted today. I love the pistachio one!
Most days we start at 7am picking eggplants, tomatoes, cucumbers and fruits. Today that would have been OK if not for last night's old movie with Brad Pitt and Anthony Hopkins dubbed speaking Italian. I absolutely had to see how it ended, as Brad was going to take Anthony with him to the land of death. My problem was that he did not do that until midnight. My few hours left to sleep made me grouchy in the morning but I guess that watching a young Brad speaking Italian was worth it. Was it?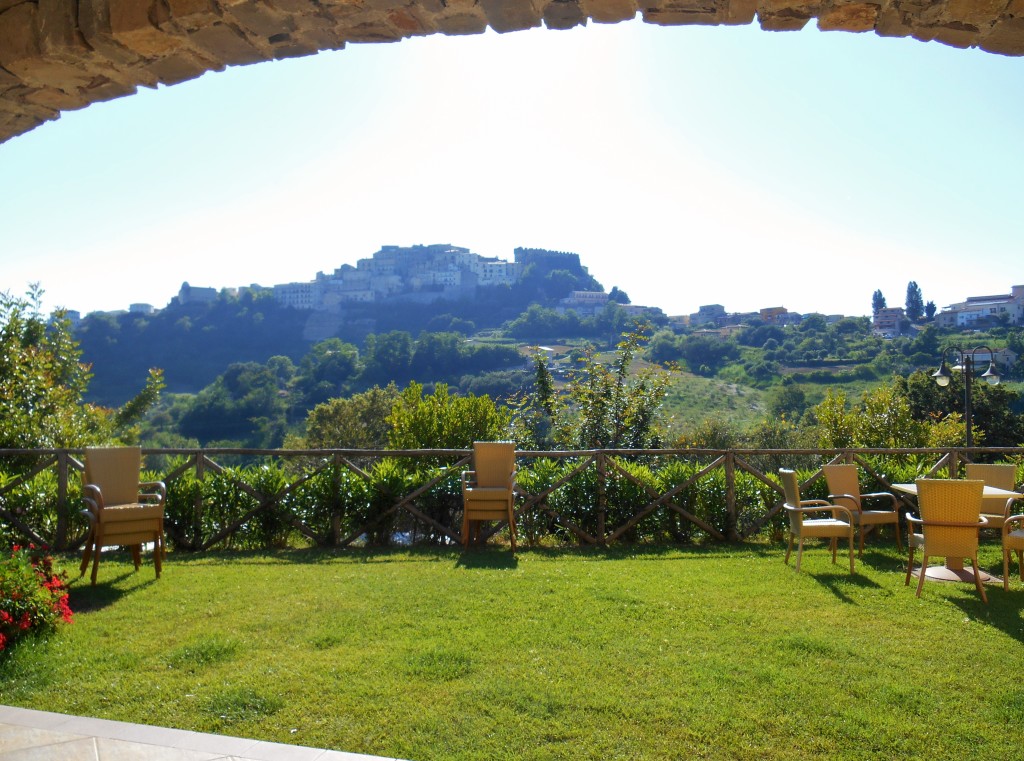 The man working here starts his day even earlier in an effort to escape the summer's hot sun. They hoe the soil, weed, dig for potatoes and tend to the animals. We all eat half an hour past noon and clean after that. The afternoon is ours to explore, relax by the pool, connect with friends and family through the Internet, watch movies or simply sleep.
Anna, the owner, is smart, friendly and very much liked by her employees. She loves the animals and the farm, and envisioned and built the whole place from the ground up.
She seems to concentrate on the farm more than advertising for tourists and the L'Arca website does not do her much good, as even the pictures do not depict the whole and real beauty of the place and the area. Her site needs a lot more work and I do not really know yet why she chooses to overlook that. I am newly arrived and I do not know her business and struggles just yet. It amazes me the huge project she took over. I admire her greatly. She is modest, unpretentious, real,  hard worker and smart. I hope that I will be able to help somehow.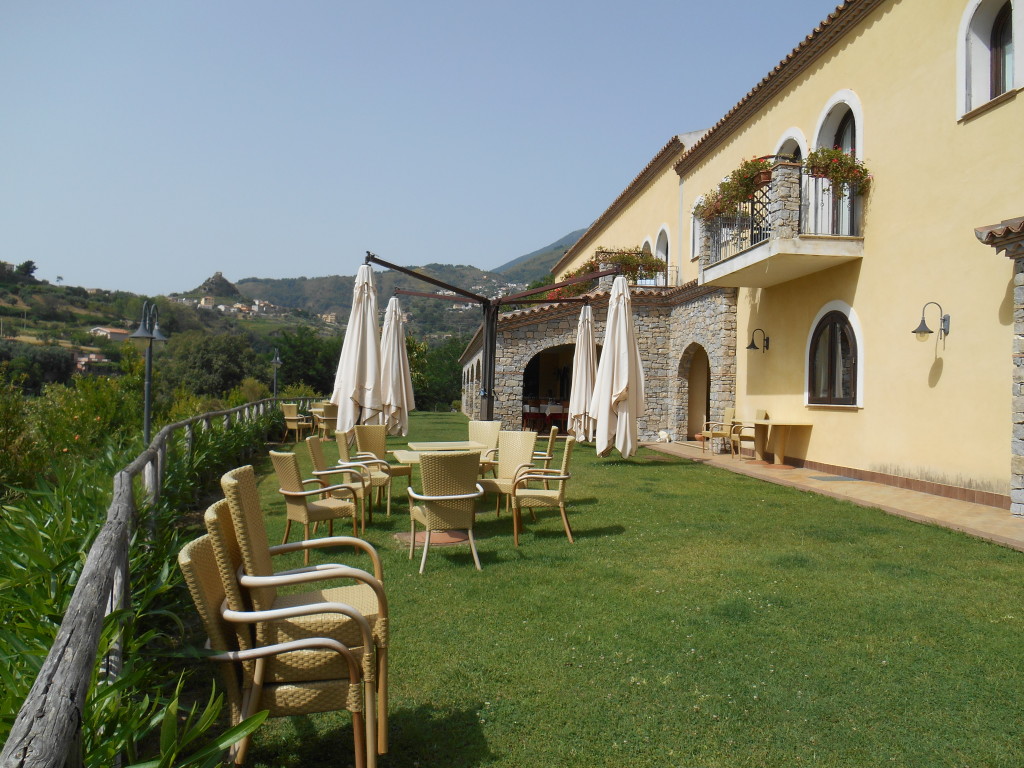 I am now in a wonderful place, a corner of paradise, surrounded by nice people, many of them Romanians. Funny, as I came to Italy this time to learn Italian. I avoided volunteering in hostels again, as last year I spoke too much English with guests in the hostel I volunteered at. A farm should have been a safer bet to meet and interact with locals. You think? Now I speak more Romanian and English and we are like in the tower of Babel as the translation goes through three languages at times.
The roads of life's adventure are amusing and unexpected. LOL