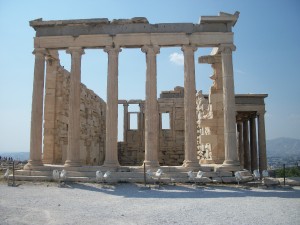 Greece is a country abundant with things to see and do.  A country of numerous historical sites of mythological legend and unparalleled age, one can spend an innate amount of time on the mainland or the islands. A walk through Athens reveals historical ruins at nearly every turn and under each new construction site. The Greek islands are beautiful and numerous, each unique with a charming style, loaded with their own ruins and legends.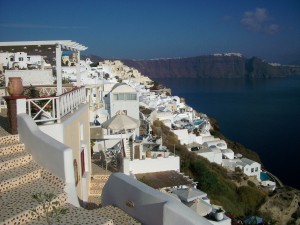 From the famous Santorini with its iconic blue domed white structures terracing the hillside overlooking the deep blue Agean Sea, to the large island of Crete, birthplace of Zeus, to the quaint and welcoming little island of Anti-Paros, and the car-less Hydra, we would recommend multiple trips through the islands to see them all.
An interesting note of hospitality: The tap water on many of the islands is said not to be drinkable – or at least it was recommended we do not, as most of the islands do not have water salinization plants. Therefore when you ask for water at a restaurant, you are brought a bottle, which you pay for. However the interesting part comes later with the bill . . . . . . Quite often the waiter/ waitress unexpectedly brings wine or Raki, a local distilled spirit, "on the house." And sometimes even a second serving. So in some cases, wine is cheaper than water, in a sense. (And not only in the islands, but on the mainland as well).
Latest Posts
Read more