I finally did it! During my first Camino in Spain, in 2006, I was dreaming of shaving my head. I decided not to do it then, as I had a High School Reunion that summer and did not want to shock my previous classmates. Yet, the dream stayed with me.
Curious about the shape of my head and excited to see my scalp for the first time ever (except for some old black and white baby pictures), I finally took Mike's shaving machine to my head on the 13th of Oct. (my mother's birthday) 2013. The machine's battery died after half the job and we could not find the charger. LOL I had to put a wig on and go shopping for a new shaver.

I found the experience amusing and I discovered that the secret is too look happy, even if I had to admit, I did have second thoughts when I took the scissors to my long hair.

Wearing wigs for most of the first two months, I also used only  a baseball cap at times. By now, although my hair is still awfully short, I dare going to work with no wig. I am hoping to gain stronger hair and a stronger me due to the experience as well. Not a big deal. Just a few months out of a lifetime of a hairy head. LOL
You can see pictures of the process in here. Even my cat was looking at me in a strange way.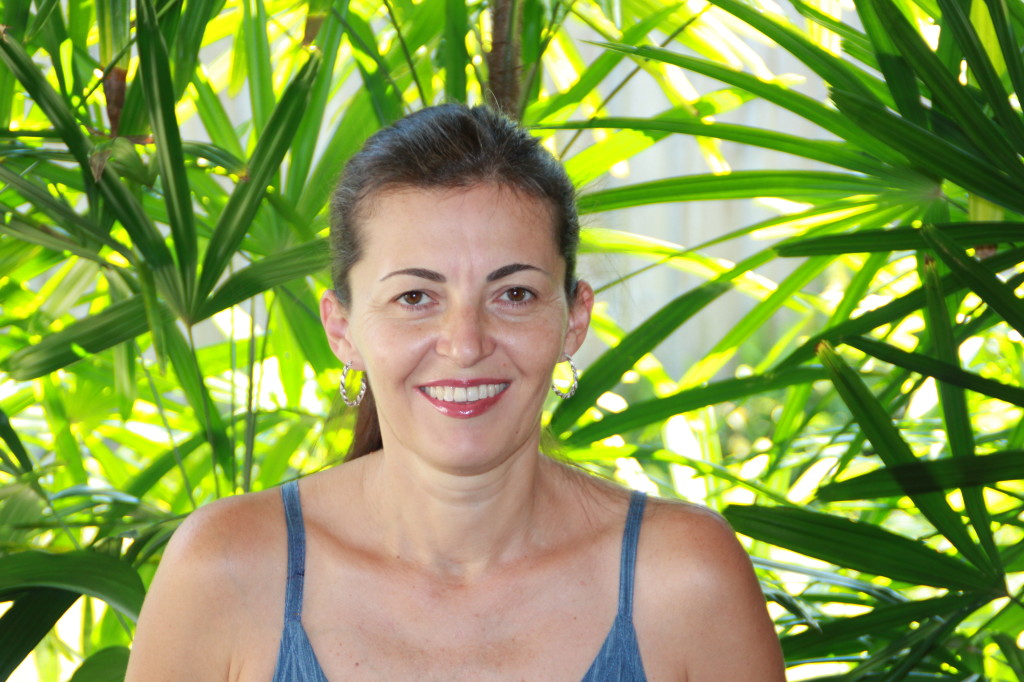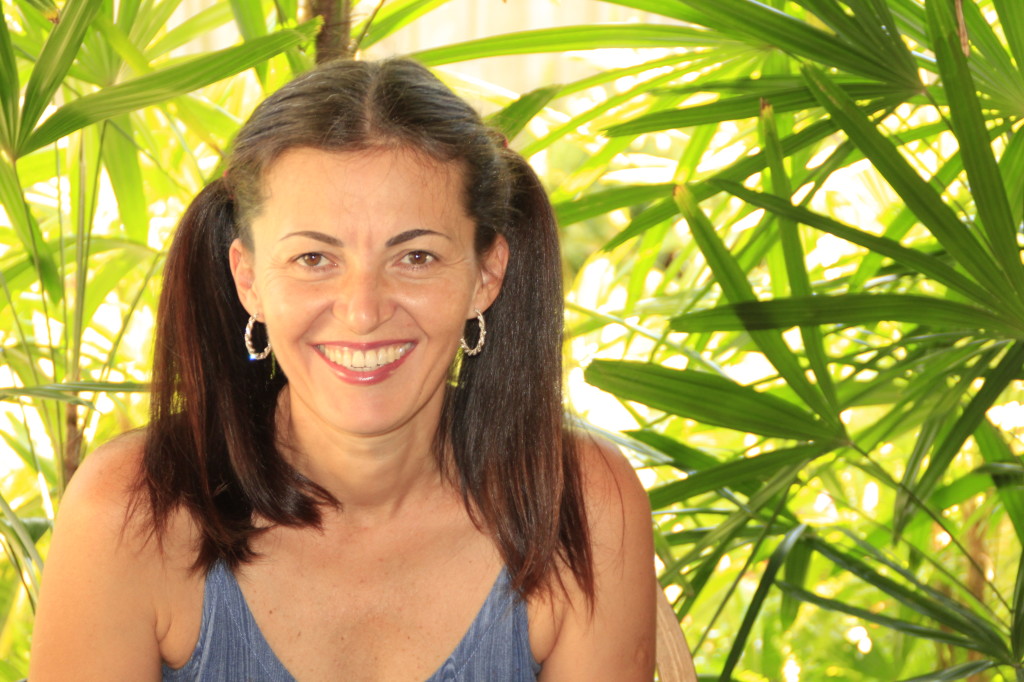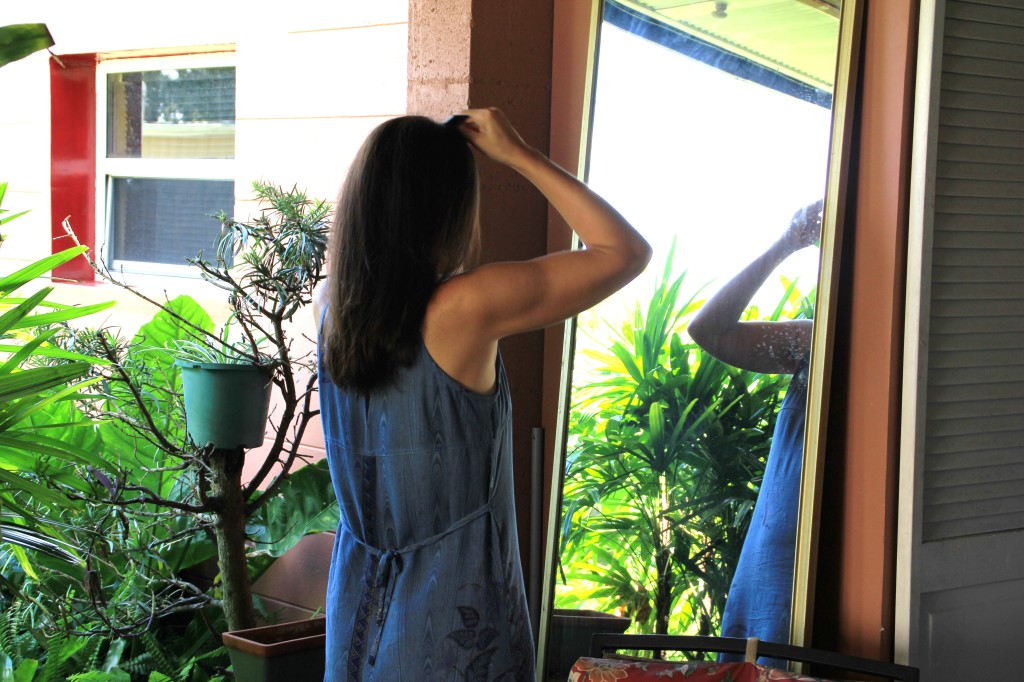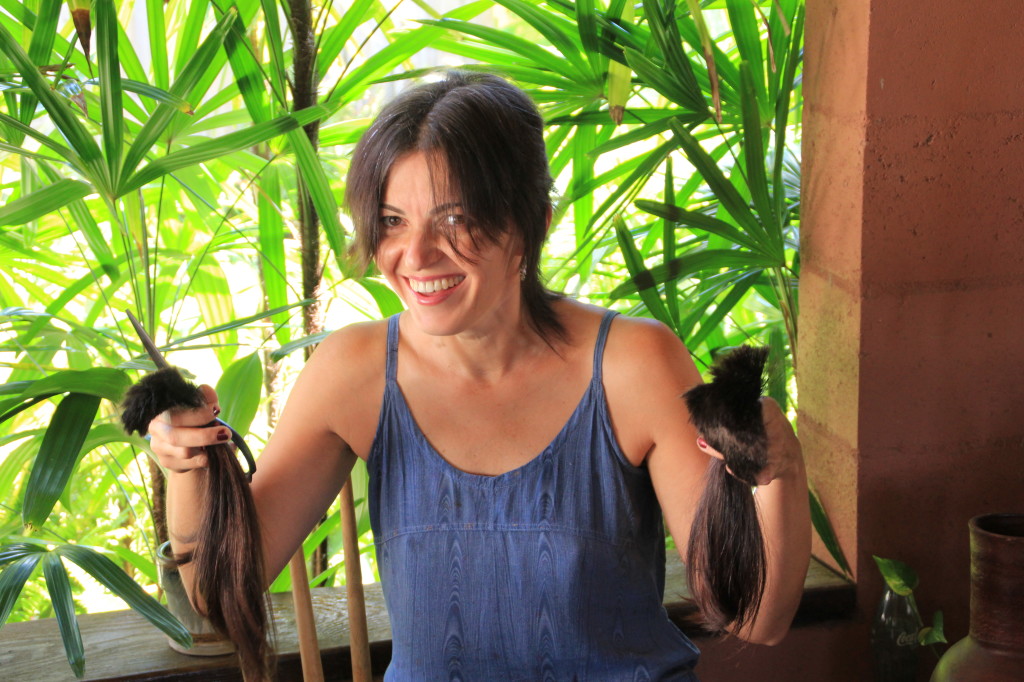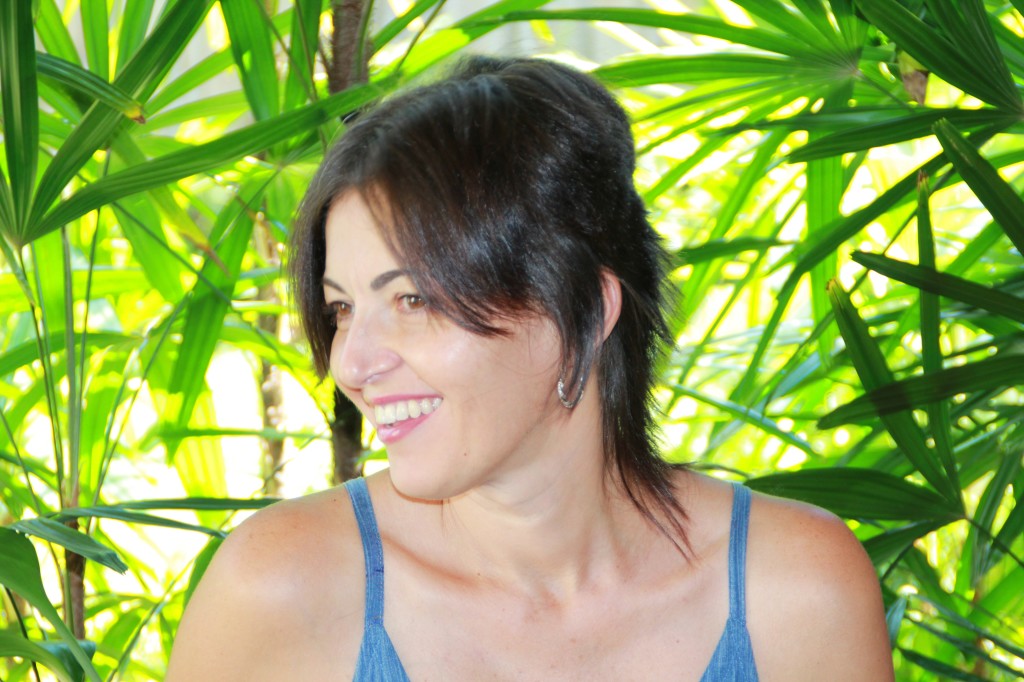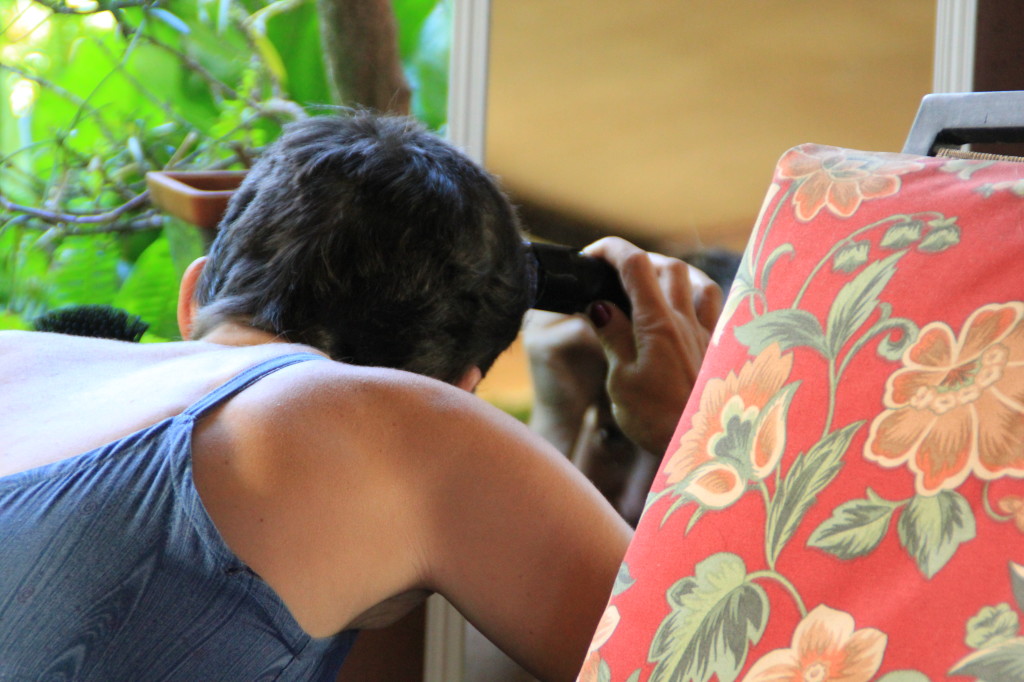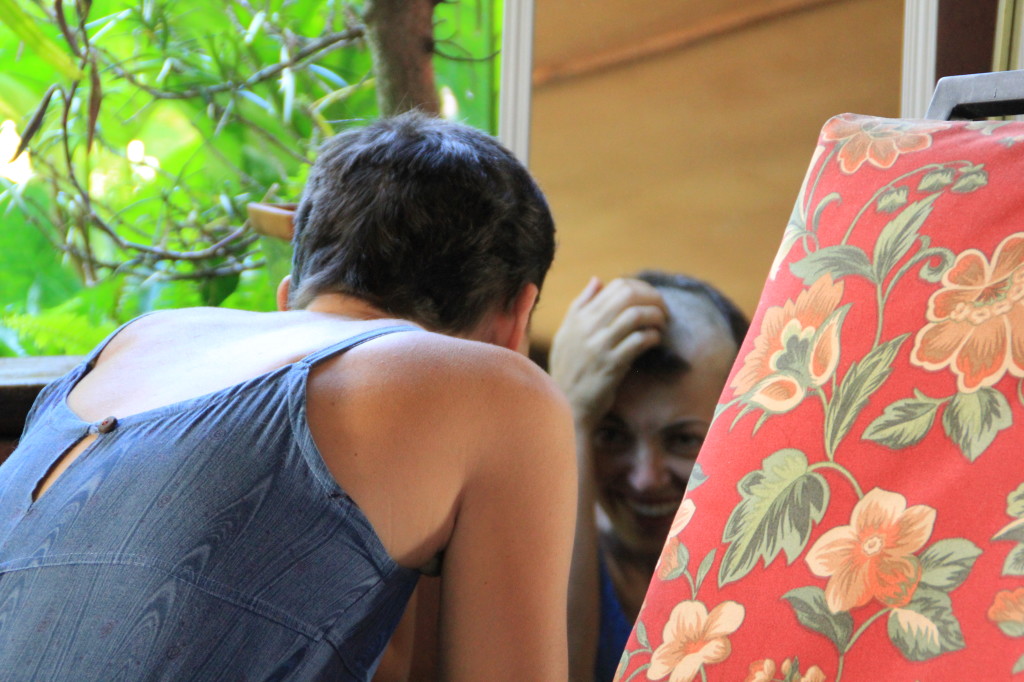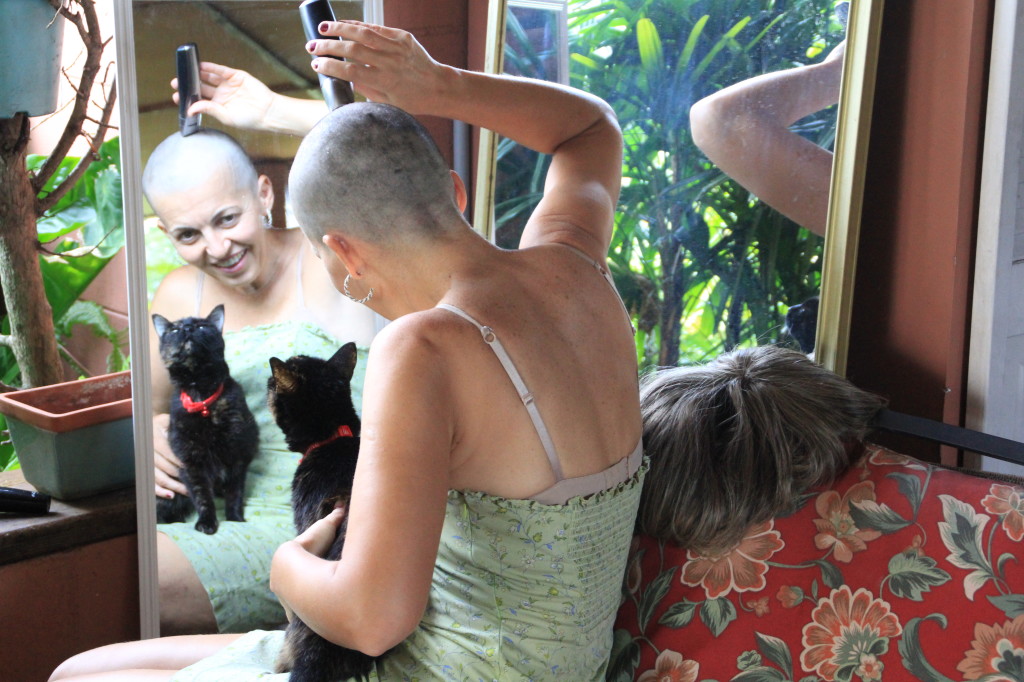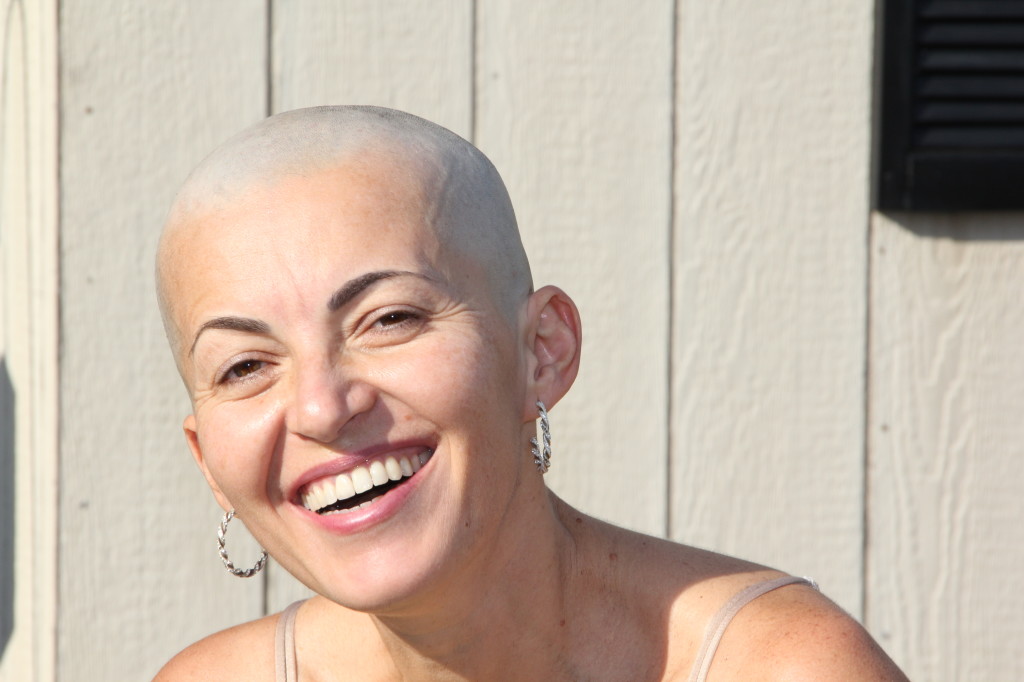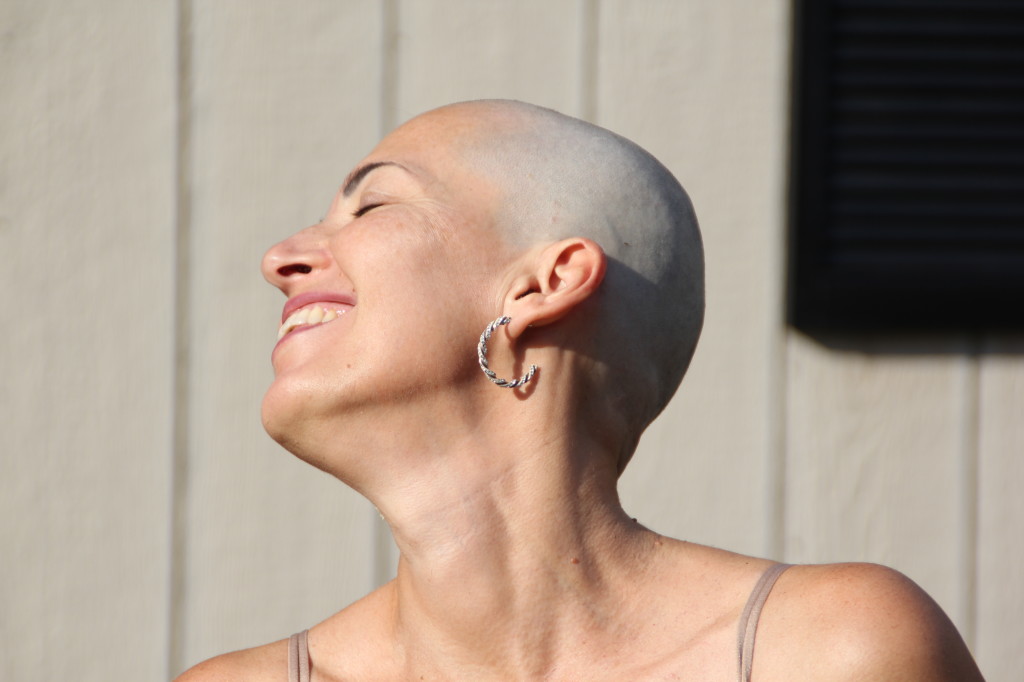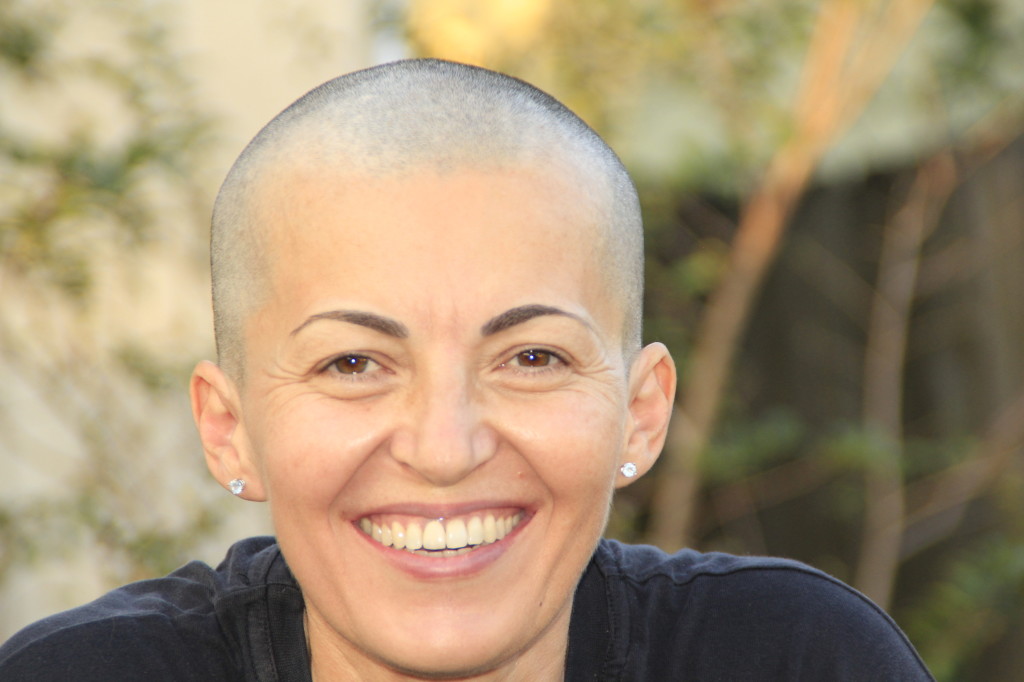 Last picture is after five days from the shaving.