I do not know how others would feel about walking a 500 mile path, but for me these are the most treasured memories of Spain. I have traveled throughout the country on multiple occasions and visited a number of different regions. My Camino ("El Camino") began in Saint- Jean-Pied-de-Port, France, and after reaching the famous Santiago de Compostella, Spain, went on to Muxia and Fisterra (end of the Earth).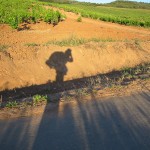 From the times conversing with an interesting and diverse group of fellow backpackers from all over the world, to the times spent trekking in complete solitude enjoying the fresh air, sights, smells and sounds of nature, the experience is one I will never forget and will always speak of fondly.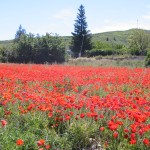 I have a lot of favorite places and memories all over the globe but the Camino is unique. I recommend it to everyone. You will meet wonderful people, have great conversations, great food and wine, laugh a lot, hear lots of stories about fellow travelers and pass trough unforgettable and unique scenery. The rules of the road are learned as well. Things like making sure you are checked into one of the many welcoming refugios or hostels early enough to get a bed and, if you are really lucky, even an evening meal.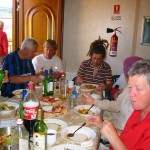 Eventually you will learn to enjoy sleeping in the same room with many tired pilgrims (peregrinos), to the tune of a robust chorus of snores and farts, and getting up early enough to be able to start a new day with the morning fresh air; A new day of excitement, delighting in new scenery, new characters, making new friends, and hearing new life stories.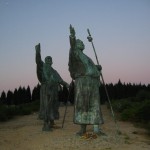 Generally computer addicted, I found little time for this activity. Making the best out of the whole experience I only sent a few e-mails to friends and colleagues during the Camino. I have posted a few here on this page. I welcome, invite, and encourage anyone who has walked any portion of the Camino to share your experience and recommendations here, as well as any other Spain experience. There is so much to see, so much to do. If you have a hostel, hotel, restaurant or any review or advice, please share with the rest of us and help make the most of your fellow traveler's future journeys.
Latest Posts
Read more