Enjoying this country came through a combination of work trips and exploration in between. A lot of trips to Germany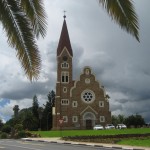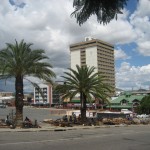 and England were scheduled from here, as Windhoek is a growing city. Germany was a close part of this country's history (Namibia became independent in March 1990).
Windhoek, the capital city is small but clean and safe. One wonderful trip my colleagues and I took was in the desolate Namib Desert.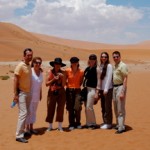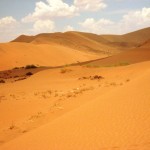 The National Parks are about 15.5% of the land size of this country and there is a large variety of game. We watched animals in their natural and unspoiled habitat and enjoyed richly colored sand dunes, taking a lot of pictures. The high iron concentration gives this desertunmatched colors that become a photographer's dream.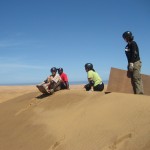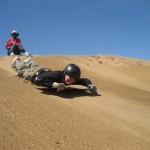 A trip I took on my own by local bus (a minivan full of local people) was to Swakopmund, a unique town by the beach. The scenery along the way changed from dry to green and it was a delight watching.  In town I found a nice hostel not far from all happenings and I enjoyed the best sunset I have ever seen in my life. Later, pleasantly surprised by the arrival of one of my fellow traveling colleagues, we found the most appealing activity: sand-boarding. We had quite an adrenalin rush as the board speeds reached new heights. Sweating and full of sand we returned to Windhoek with the same kind of public bus/minivan. Excited, we downloaded the new pictures into the computer, showing them to all in the van.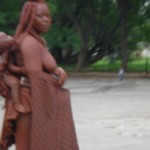 Namibia is one of the safest and most stable countries in Africa. Also a great country to see for the variety of its people, like the San Bushmen and the Herero, as well as the Himba (Herero descendants that wear few clothes and rub their bodies with fat and red ochre to protect themselves from the sun). Hearing the clicking sounds of the tribe's language provided a strange delight.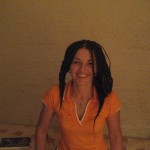 One other thing I had to do in Africa was braiding my hair. For less than $25 my shoulder length hair became mid-back long and I totally enjoyed it for about 3 weeks afterword. Yes, it took about four hours of work, done by three girls at the same time, but I loved the results.