As the weather cools and autumn sets in the Orlando fall festivals begin, much like spring time in a northern state. Beginning mid-September the outdoor concerts, food and wine, and Oktoberfest type festivals commence. Some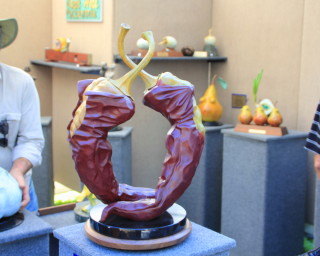 free, some not, Orlando fall festivals large and small continue nearly every weekend, merging in a seamless transition to holiday festivals through year end.
While the 2013 WMMO Downtown Concert Series wound to a close, it could be said the final concert of the year sort of kicked off the festival season. Still a little warm, the last concert with Eddie Money on September 21st had a full crowd singing along with I Wanna Go Back and many other well-known favorites. The following weekend spawned a pattern of fall festivals throughout Orlando and the Central Florida region that continue into the Spring. September 28th hosted one of the earlier Oktoberfest celebrations of the season at the Bahia Shrine Fairgrounds in Orlando, while Real Radio 104.1 simultaneously held their Monsters Beertoberfest  at Fort Mellon Park in Sanford.
Multiple versions of Oktoberfest celebrations ensued, sponsored by communities, local businesses, and/or organizations. The German American Society organized two celebrations, one on October 5th (also Oktoberfest at Wall Street Plaza) and again on the 26th. Sanford held their Oktoberfest on Thursday, October 11, and there were many others.
Following the Monsters Beertoberfest came Baconfest October 5th, celebrating everything bacon: Bacon beer, bacon covered chocolate, bacon ice cream . . you name it, someone baconed it. Then, combining the theme of two popular calorie packed festivals into one for a balanced combination of protein, fat, and carbs, a Beer and Bacon Festival followed on November 2nd. On the lighter side of the calories looking to things different, the Church Street District Jazz Festival was held the same evening, November 2nd. The 43rd Annual Fall Festival in the Park at Lake Eola also took place November 1-2.
The 40th Annual Winter Park Autumn Arts Festival was in full swing the weekend of October 12-13. For those who may be unaware, Winter Park has been expanding its brick street, old style lantern ambiance. In one part of the "extended"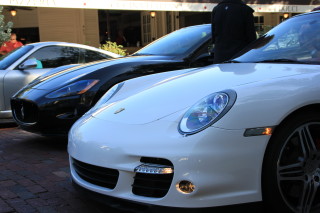 section of Winter Park named Hannibal Square it is a little easier to find parking, and provides a nice setting to wind down the day at one of the restaurants. Or enjoy a gelato and coffee at the italia euro café and gelato, said by many to be the only gelato in the area resembling that which they had in Italy.  November 8th to 10th combined the Disney's Festival of the Masters  with the House of Blues Folk Art Festival at Downtown Disney. Back to Winter Park November 10th, the streets were packed with people and cars for the Concours d'Elegance.
A little north, the 30th Annual Mount Dora Craft Fair took place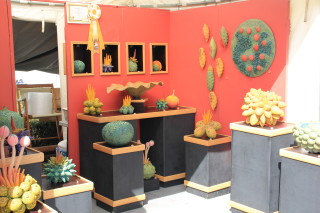 over the weekend of October 25-26. Deland held it's Craft Beer Festival November 22nd, followed immediately on the 23rd and 24th by the DeLand Fall Festival of the Arts, noted on their website as being voted Best Florida Outdoor Fine Arts Festival by Florida Living.
Several fall festivals take place through the cooler season in Orlando and throughout all of Central Florida – too many to mention without simply providing a long, long list. From city and community sponsored events to smaller organizations,  niche groups and churches, new to established, from large to small, welcoming all. For example the Armenian Food Fest & Bazarre on November 16th. put on by the church with a public invitation to everyone, or the Loch Haven Park 3rd Annual Pottery Festival.
The Loch Haven Park 3rd Annual Orlando Pottery Festival was a smaller, one day affair housed primarily in a community center banquet room on Saturday, December 2nd. Smaller events with a lighter crowd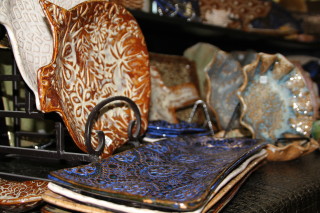 provide a better opportunity to meet the local artists and learn about their work than those the size of the Winter Park or Disney festivals. Simply walking past the colorful crafts amisdst the crowds associated with the larger festivals, interesting nuances and styles are surely missed. For example one local artist, Fabian, owner of Fabu Pottery, was able to take the time and explain his unique works to small groups without alienating anyone. Passing by one would notice Fabian's works are decorative and unique, as are most artist's works on display. However in speaking with him he explains the dishes are oven, microwave, and dishwasher safe and can be used for cooking, made with organic non-toxic material safe for food. Additionally, he creates custom designs and patterns with a unique tie to something personal. Bring him that doily from your grandmother and he will carefully imprint the pattern into the piece, without damaging the doily.
The potters wrapped it up at 5 pm,  just in time for festival goers to make their way downtown and grab a bite during the Holiday Lights Orlando (which comes just the day after the Friday, December 6 official lighting of the Orlando Christmas Tree at Lake Eola).
Beginning with the Orlando fall festivals kicking into gear around mid-September, they continue well into spring with something to do outdoors almost every weekend and many weeknights. Humidity levels are lower, temperatures are down, the days are more comfortable, and the evening mosquito population reduces their attack. Afternoons and early evenings often reveal the feint smell of a charcoal grills, and those favorite long sleeved shirts can come out of the closet. Some like it hot, some like it cool. It's the fall and winter weather in Orlando that reiterates to transplant Floridians why they followed Mother Nature and migrated south like the birds.  While northerners prepare to bundle up and enjoy the snow or hunker down, Floridians take their turn outside enjoying the many festivals season(s).