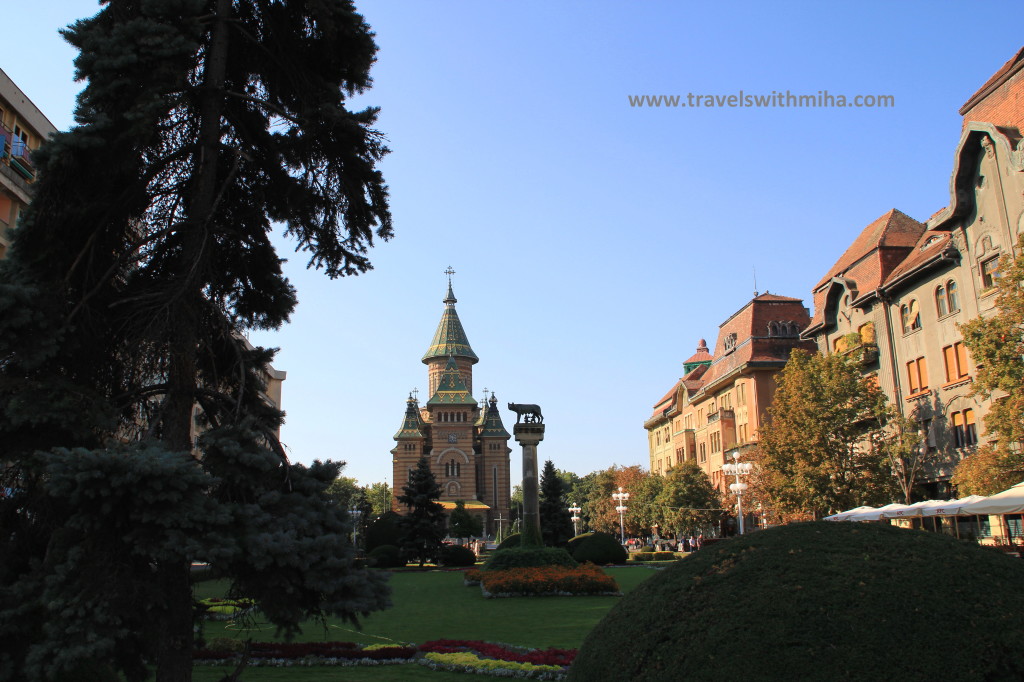 Like many major university cities around the world Timișoara exudes a vibrant atmosphere with a clean, green, and well maintained landscape in the areas surrounding the campus. Home to
Universitatea Politehnica Timisoara
(University of Timisoara), like most university cities, Timișoara comes complete with scenic streets and plazas with the usual restaurants and outdoor café dining areas. Timișoara has a modern downtown with a shopping mall that rivals that of any in the world.
Impressively progressive yet significantly historic, Timișoara's beauty and heritage place it among an elite league of university towns, holding rights to more than one "Europe's first" and "Romania's first" claims. It is said Timișoara was the first mainland European city to utilize electric street lamps, and the second in the world after New York. Timișoara was the first city in Romania, and second in Europe, to use the horse drawn trams; Romania's first city to develop international routes through the train system; and home of Romania's first canal, channeled out of the Bega River, that would create access to the Black Sea and foster increased commercial trade with other parts of Europe.
Timișoara also played a significant role in the long overdue December, 1989 revolution, that finally liberated the people of Romania. Spend a day walking  Timișoara and you will discover plazas and streets lined with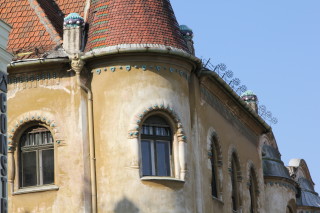 ornate, historic architecture dating back to the 1200′s. Paying close attention to surroundings will reveal a unique, interesting and tasteful blending of centuries old structures with modern day uses. As an example, Timișoara was also once a fortified city, and where the thick wall still stands today, modern roads pass through it arches. Stores and cafés are even built into some of the archways. See a large brick wall in Timișoara? Take a closer look and let your eyes settle in on what is going on. Admiring exclusive old European architecture from one of the historic plazas? Take a closer look and notice the very distinct detail in the designs that adorn the turrets and roof edges, and entrance doors.
We took the morning train from Arad to Timișoara, started with some fresh breads and pastries, and began with a visit to the historic church. We then walked the plazas, the twon, took photos, and met a friend for an extended lunch at an outdoor Italian café next to the fortification wall. The weather was beautiful. For the remainder of the afternoon we walked the University campus where I was given a first hand account of life before, during, and after the revolution, and what it was like to be a student here when it broke out. A walk through the market and another plaza rounded out just in time to meet family for a chauffered visit through more of the city and a dinner of authentic Romanian cuisine at local favorite on the outskirts of town.
Timișoara is located in western Romania in the Transylvania region, a fist stop for some visitors en route from Belgrade. There is an airport in Timișoara, however the typical entrance for international travelers into Romania is usually either through the south central capitol city of Bucharest, or via train after flights into Budapest, Hungary. Whatever the entry and departure route, be sure to make a stop over if possible in the progressive-throughout-the-centuries university city of Timișoara .
Photos from Timișoara, Romania: