Panama City is a bustling city that incorporates modern development,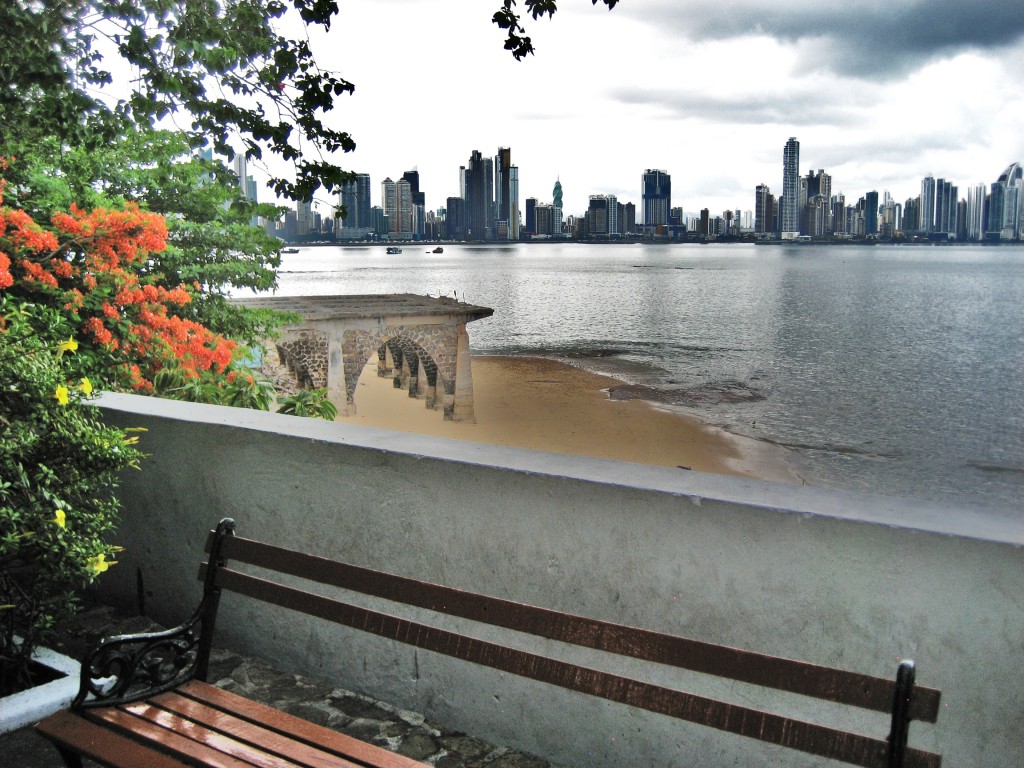 architectural design, business, and a fast pace with a combination of ever present local and foreign cultures and influences readily co-mingling. A skyline dense with modern skyscrapers provides a wonderfully motivating and beautiful view at night backed by the moon as seen from across the water. Within the city, areas like El Cangrejo have numerous restaurants, hotels, hostels, businesses, grocery and shopping centers within easy and safe walking distance. From the expensive, modern condo developments, restaurants and shops, to the more moderate and reasonable, choices of Panamanian, Mexican, Chinese, Vegetarian, Lebanese, North American (even bagels)- it is all there. I think one could find pretty much anything they need in Panama City. If you are into martial arts you will find one of the best and most active, well known Hapkido schools in the world located in Mira Flores de Batana; 
Academia Panameña de Hapkido
. Check it out!
Impressive is that the city itself is actually growing in land mass, as earth from drudging out the canal is used to expand the land area.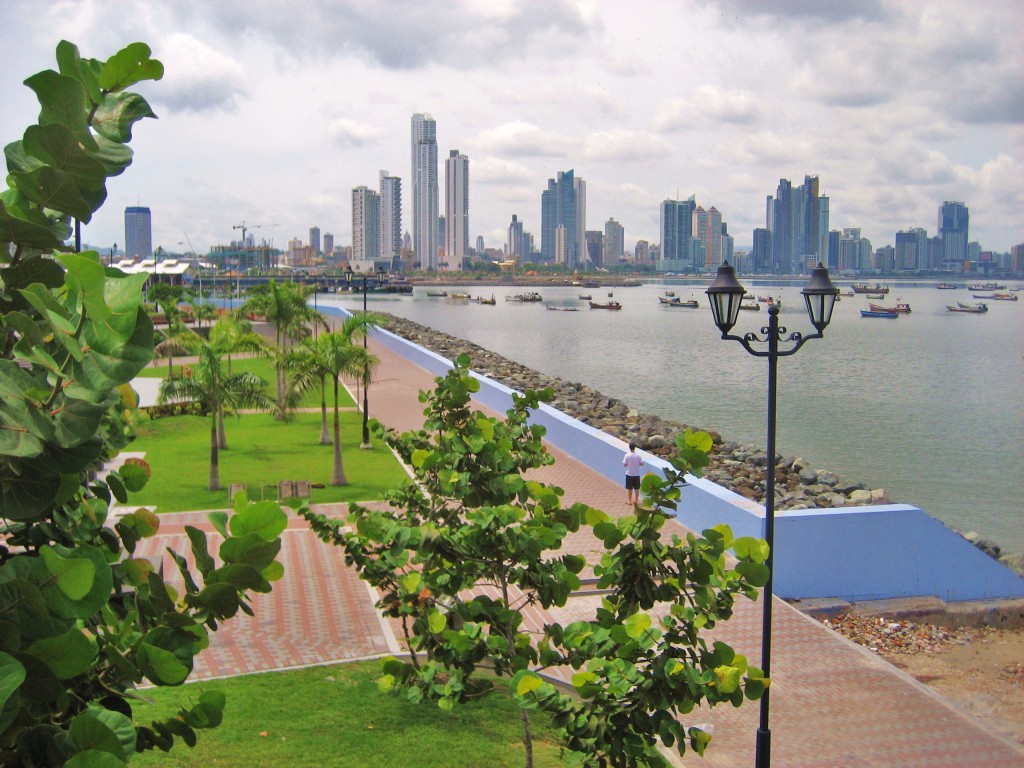 Located on land that did not even exist a decade ago is a scenic drive along the water with grass, walking and biking trails on one side and high rise buildings along the other. The area known as Causeway, popular with scenic marinas and loaded with restaurants,  is now one land mass that only a short time ago was comprised of three separate islands.
In the quiet suburb of Albrook just outside of the city, closer to the canal and former home to US Military housing, the view might include the Bridge of Americas to one side, the city skyline a little more to the east and greenery to the north. During one of our morning walks in Albrook we watched a Toucan, a Parrot, a Tapir and heard the beautiful purr of  a '69 Camaro driving by. (Not sure if Miha noticed the silver SS Camaro passing by, but Mike sure did). From the Albrook Mall you can catch a bus to pretty much anywhere in the country,  or to get there faster you can go to the  small domestic airport.