From Cape Town to Johannesburg and the Kruger National Park, my South African trip was a good and safe experience. Safety is a big concern mainly in Jo'burg but you are told which areas to avoid, and if you use common sense and are aware of your surroundings, all should go well.
I entered South Africa flying into Cape Town and departed out of Johannesburg, traveling between the two cities in the train's sleeping wagon.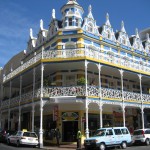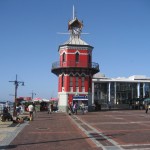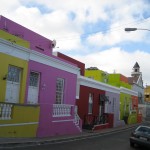 Cape Town was a very safe city and I walked everywhere.
I enjoyed the walks and meals in the downtown and waterfront areas. I visited Table Mountain with the cable car, the Cape Point in an organized one day tour, and Robben Island, where Nelson Mandela was imprisoned for almost 20 years, with the ferry from the tiny harbor (a short half an hour ride).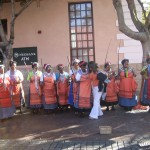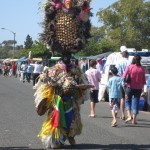 My favorite of all was the trip I took alone to Boulders Beach. It was an easy train ride from Cape Town and I would have done it more than one time, if time would have permitted. I got to soak up the sun so close to African Penguins that I could touch them (tempting but not advisable -LOL). Boulders Penguin Colony is home to the African Penguins, the only penguins that inhabit the whole African continent.
The train ride to Johannesburg, in my own cabin, I enjoyed immensely. I spent little time in Jo'burg and only went as far as my own feet took me, looking for an internet cafe within vicinity of my hostel. The hostel had advertised an internet connection that did not exist.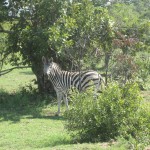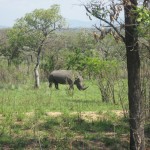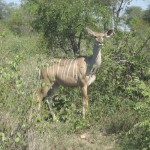 I moved on to Kruger National Park for a three day safari. Bussed from Jo'burg and back, the safari was a relaxing, fun experience, staying in a cabin one night and in a tent in the park property the other.
The night in the tent was great and the little fearless velvet monkeys were present around the camp, shamelessly jumping on cars and tents, going anywhere they could steal food. Little cute, mean, loud and playful arguing thieves.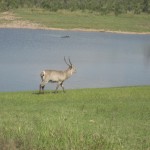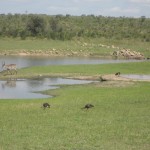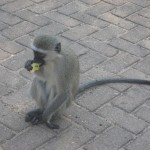 Driving through the park we saw lions devouring meat from some animal that was probably alive just hours ago, gracious impalas, slow moving elephants, striped zebras, cool giraffes slowly chewing leaves, hiding leopards ready for a hunt, buffalo and mud coated white rhinos. If you like watching animals in their natural surroundings with minimal to no human interference, Kruger National Park is the biggest in South Africa. Enjoy it!
Latest Posts
From Cape Town to Johannesburg and the Kruger National Park, my South African trip was a good and sa...
Read more